CMU Biological Station
We offer our typical three-week-long, three-credit courses in addition to a series of field-based specialty courses that take advantage of our faculty expertise, first-rate research facility and our unique location on beautiful Beaver Island. These specialty courses are designed with undergraduate and graduate students in mind. They give you the chance to research with professionals and individuals wishing to expand their knowledge on a wide range of topics. There is something for everyone this summer at CMUBS!
Work Hard, Play Hard - CMU Biological Station at Beaver Island
Dive into Great Lakes research on Beaver Island
M/V Chippewa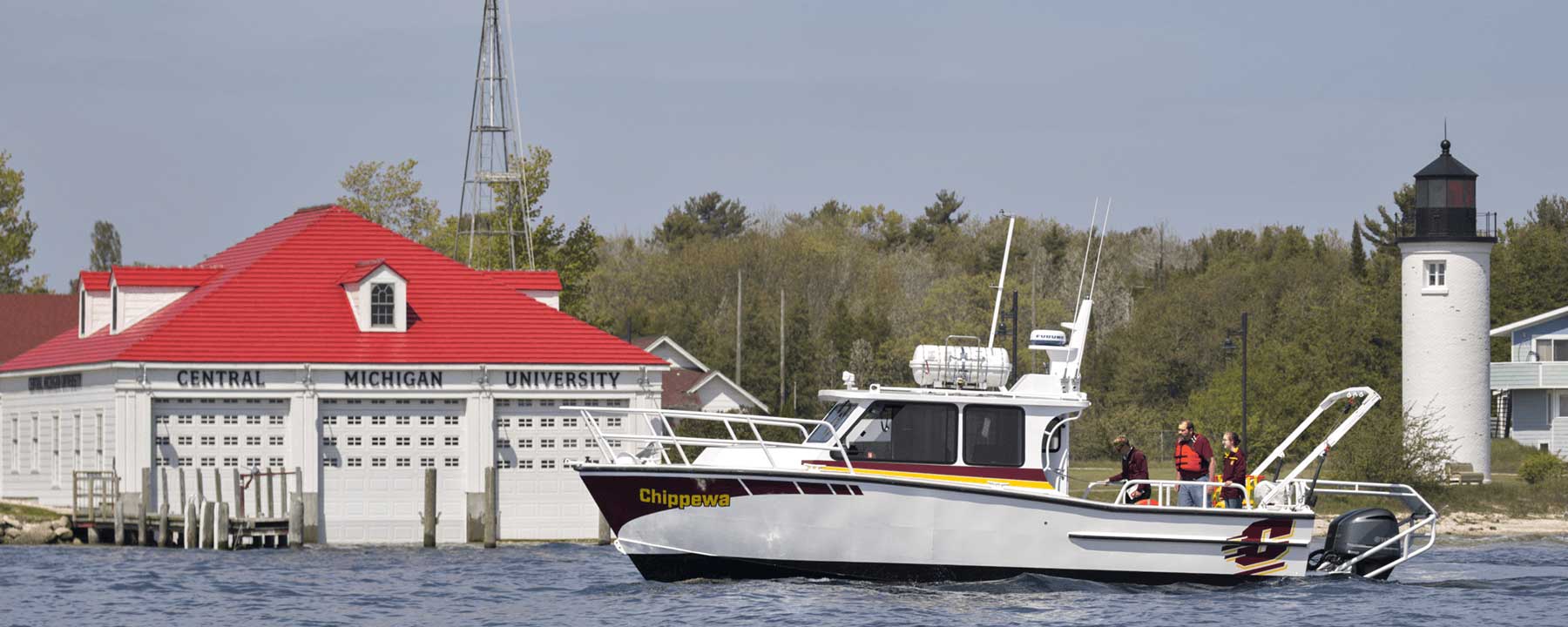 Conduct Great Lakes research on the M/V Chippewa. A 38-foot research vessel equipped with an A-frame and gunwale davit for deploying scientific equipment in deep-water regions of Lake Michigan. Equipment includes a CTD and Rosette sampler, multi-corer, sonar and various plankton nets. It is also equipped with a small laboratory. The Vessel is helping to further the work of the Institute for Great Lakes Research, provide invaluable experiences for CMU classes and educate the public on the Great Lakes Ecosystem.
Mesocosm facility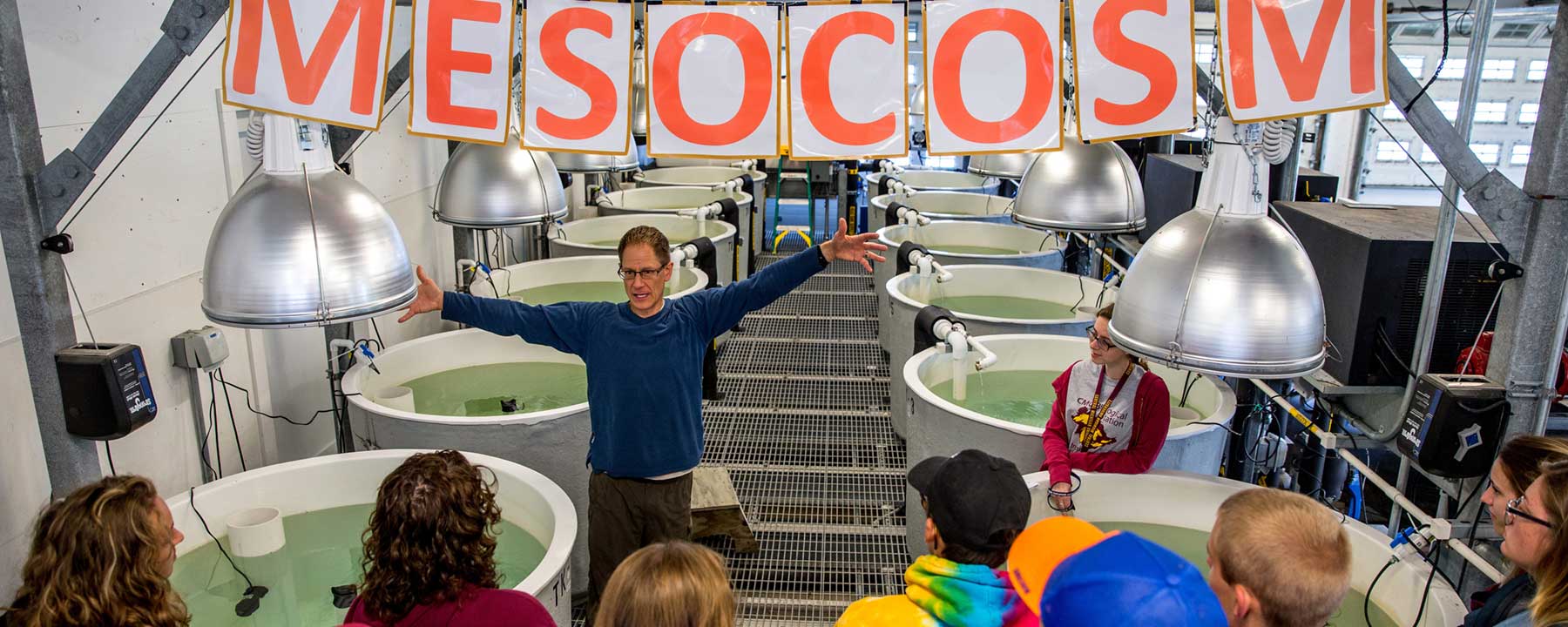 The Mesocosm Facility houses 12 mesocosms, each a 250-gallon tank representing a small experimental aquatic ecosystem) that can be filled with warm nutrient-depleted water pumped from the surface of Lake Michigan or cold nutrient-rich water from below the thermocline; this is the only facility within the Great Lakes basin with this capability. The tanks can either be used for batch culture or continuous-flow experiments. The mesocosm facility allows CMU faculty and students to design replicated experiments to examine the effect of multiple variables on ecological processes.
Friends of CMUBS
As a member of the Friends of CMUBS, you will have many opportunities to help hundreds of students and faculty members study and conduct research at the CMU Biological Station on Beaver Island. The society was established in 1995 to provide funding that supports hands-on research opportunities and strengthens the quality of education at CMUBS.
If you value Great Lakes research and academic excellence and are dedicated to enriching student learning and life experiences, please consider becoming a Friend of CMUBS.
To learn more about how you can join Friends of CMUBS, contact the College of Science and Engineering at se@cmich.edu or 989-774-1870.