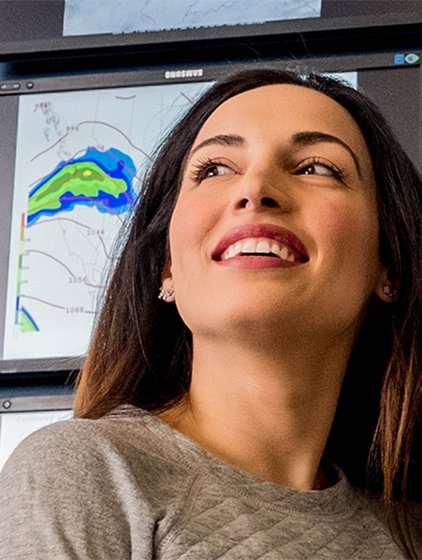 Department of Earth and Atmospheric Sciences
Explore modern and ancient mysteries as a student in our earth and atmospheric sciences programs.
Sky's the limit
Earth & Atmospheric Sciences students research the ever-changing weather, explore the origins of life and try to answer big questions like the disappearance of dioxane levels in Ann Arbor, Michigan.
Broadcast Meteorology students can get in front of a green screen and participate in classes taught by a local chief meteorologist. If you're interested in research, hop in our mobile mesonet (mobile weather station) and conduct research on climate, severe storms and weather forecasting throughout the state and at the Central Michigan University Biological Station on Beaver Island.
Our students make a global difference through important research projects. CMU researchers have sought to discover the first signs of oxygen on Earth by examining trace metals in rocks. They have also probed why contaminant levels at a site near Ann Arbor are suddenly disappearing. Where will your passion take you?
My experience at CMU prepared me for what lies beyond graduation. My professors designed the classes in such a way that I was able to stand out when it came time to apply for jobs after graduation.
Earth and Atmospheric Sciences Annual Newsletter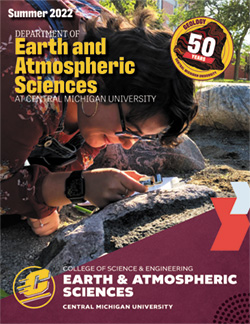 Keep in touch with the CMU Department of Earth at Atmospheric Sciences with our annual departmental newsletter.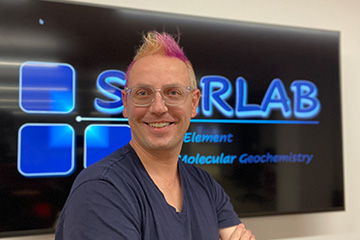 Anthony Chappaz secures beamtime for six proposals at four synchrotron facilities in the United States and Europe.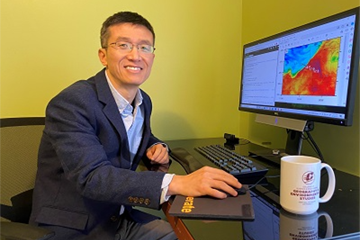 CMU faculty member is developing a method for tracking carbon dioxide emissions.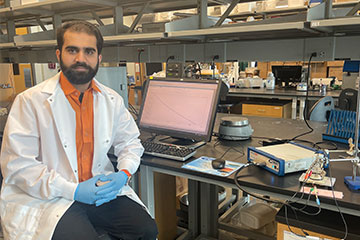 Graduate student Ali Raza studied the corrosion behavior of heart stents.