Brooks Astronomical Observatory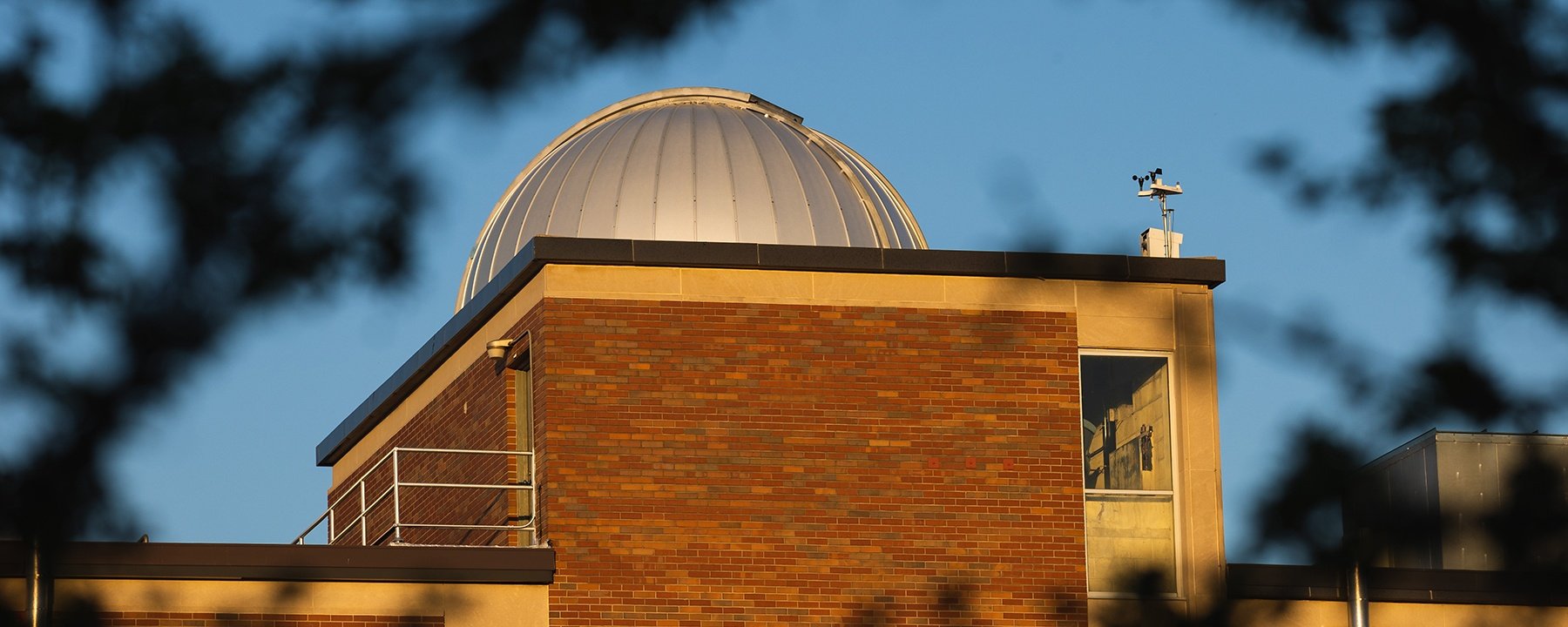 Constructed in 1964, Brooks Hall and the astronomical observatory located on its roof were named in honor of astronomy professor Kendall P. Brooks, who taught at Central Michigan University from 1910 until 1947.
Each year the facility serves nearly 500 students in introductory observational astronomy courses as well as a large number of individuals from the general public who attend regular observatory open house sessions.
Brooks Hall Astronomical Observatory's facilities contain two sections: a research and reference area and an observation area. The research area contains several computers, a darkroom, and a library of more than 1,000 volumes of observatory publications, catalogs, charts and atlases. The observation area includes an automatic retractable dome that protects a 16-inch (40.6-cm) Newtonian/Cassegrain telescope used by faculty members and nearly 150 students each semester as part of their astronomy studies.
Manufactured by DFM Engineering, the $100,000 computer-controlled classical Cassegrain reflector can be pointed to any place in the sky for more sophisticated and advanced viewing of celestial bodies with very high accuracy, and it also can be used for basic visual observations.
Adjacent to the dome is an outdoor observation deck used for naked-eye or small-telescope viewing. Observatory open houses are normally held once a month throughout the year, whether cloudy or clear, beginning in the fall semester. Contact the CMU physics department at 989-774-3321 for a complete schedule of dates and times or follow along on Twitter @CMUast.
Open Houses

All open houses begin at 8:00 PM and end at 10:00 PM in the observatory. Open houses are held whether it's cloudy or clear, so mark your calendars and join us in exploring the stars!