Department of Physics
Discover new planets or determine the atomic structure of different materials side-by-side with our respected faculty who are experts in their field.
In addition to research and professional internship opportunities, you'll develop technical skills through a variety of projects in areas specifically used by physics majors.
These include the Brooks ​Astronomical Observatory and laboratories which are equipped for laser spectroscopy, magnetic resonance, rheology, thin films, polymer fluid dynamics and X-ray diffraction.
Exponential growth
Use our advanced equipment and work side-by-side with physics faculty that are committed to your success. Develop the skills needed to pursue an amazing career in physics, astronomy, astrophysics, and beyond.
CMU gave me a place for me to discover that I enjoy research, and my professors worked with me and pushed me to do better.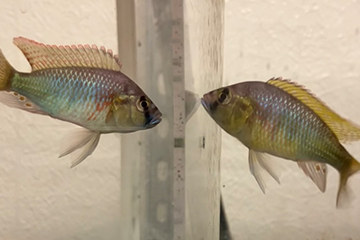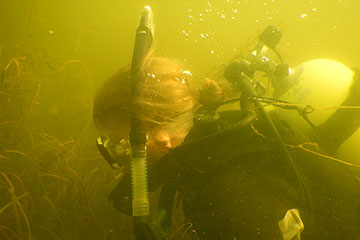 What's the matter with mussels?
A CMU student led a team to survey the freshwater mussels of the upper reaches of the Tittabawassee River watershed for the first time in 40 years.