Science and Engineering Advisory Board
Meet the College of Science and Engineering Advisory Board, a group of industry leaders who volunteer their time to ensure that CMU students have industry-leading programs and partnerships with external partners who will be eager to hire them after earning their CMU/CSE degree.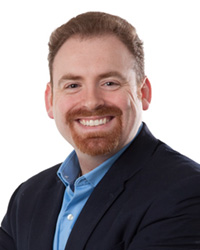 Jacob Beningo
Jacob Beningo is President of
Beningo Embedded Group
, a real-time embedded software consultant company that focuses on designing and building robust, reliable and scalable flight software for small satellite systems. He actively contributes to the embedded systems industry through conferences, training, articles and webinars. He holds three degrees which includes a Masters of Space Systems Engineering from the University of Michigan and Bachelor's Degrees from
Central Michigan University
in Physics and Engineering.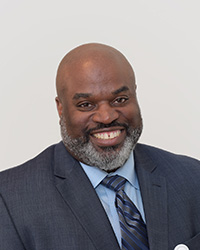 Richard Beswick, Ph.D.
Born in Montego Bay, Jamaica, Dr. Richard Beswick (Rich) earned a bachelor's in Biology from Morehouse College, Atlanta, Ga., a Master's degree Biology with emphasis in Cardiovascular Physiology from Central Michigan University, Mt Pleasant, MI., a Masters in Business Administration from Crummer Business Schoolin Orlando, Florida and a Ph. D in Molecular Renal Physiology from The University of Michigan School of Medicine. Dr. Beswick is currently the VP for Research and Chief Research Officer with Cottage Health and is an accomplished scientist with expertise in the areas of hypertension and kidney disease. Prior to moving to California's central coast with his lovely wife Grace five years ago, Dr. Beswick served as the Senior Vice President and Associate Dean for Research at Baylor Scott & White Healthcare/Texas A & M College of Medicine. Dr. Beswick currently sits on multiple Boards within Santa Barbara and SLO counties such as the Alzheimer Foundation and Sustainable Change Alliance where he serves as Treasurer. In his spare time, Dr. Beswick loves to fish around the Channel Islands, work on his yard and work on wood projects around the house.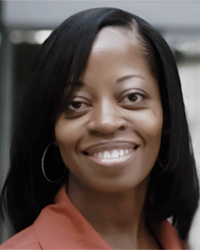 Angle Bush
Angle Bush, Visionary, Leader, Founder -
Black Women in Artificial Intelligence
. After attending an event that did not fully reflect the diversity needed to ensure access and opportunity in the artificial intelligence sector, Angle decided to do something about it. In 2020 she founded Black Women In Artificial Intelligence, an organization whose mission is to Educate, Engage, Embrace, and Empower Black women in the artificial intelligence industry. In the past two years, the organization has seen phenomenal growth, becoming a global organization whose members span four continents North America, South America, Europe and Africa. In 2021, Angle spearheaded the campaign to create National Black Women In Artificial Intelligence Day, which is now celebrated annually on August 1, to amplify the voices of Black women and honor their contributions to artificial intelligence. Aligning with the mission to provide access and opportunity, the organization has also developed partnerships with some of the top companies in the nation including Amazon, Capital One, Expedia, and NVIDIA. From learning opportunities to mentorship programs, the organization continues to create initiatives that focus on creating spaces for black women to thrive. Before starting Black Women In Artificial Intelligence, Angle worked in the oil and gas industry for over fifteen years serving in several positions from Process Improvement Manager to Vendor Relationship Manager. She also served as the Executive Producer of Your15Minutes Radio an online podcast that focuses on entrepreneurship; all of which has led her to this mission, this moment. Angle earned a Master's degree in Administration and a Bachelor of Science degree in Community Development with a concentration in Public Administration from
Central Michigan University
. She also attended Harvard University where she studied History.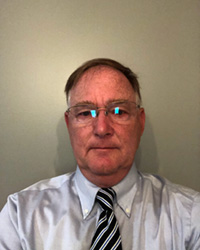 William Henderson
Bill Henderson has been in the environmental field for over 36 years. He currently serves as Vice President of Environmental Services for
Darcy Environmental Consultants, LLC
. He is responsible for client relations, project management, QA/QC review, staff supervision and mentoring, and administration for all environmental services. Bill is also an adjunct faculty at
Central Michigan University
in the Earth and Atmospheric Sciences Department. For 28 years, Bill was a partner with
Atwell-Hicks and Atwell LLC
managing the Environmental and Natural Resources Group. Bill was president of Atwell's International Division for five years and was on the Board of Directors of Atwell-Hicks and Atwell LLC for 25 years. As a Professional Geologist, his technical experience includes hydrogeologic studies, evaluating hazardous waste sites, conducting environmental site assessments, coordinating with regulatory agencies, conducting remedial investigation and feasibility studies, working with engineers in designing remediation plans, and conducting various geophysical investigations. Bill received his B.S. in Geology from
Central Michigan University
in 1983. Bill furthered his education and received an M.S. in Geology from Western Michigan University in 1988. Bill enjoys boating and hobby farming and lives with his wife Nancy in Canadian Lakes, Michigan. He has four children and two grandchildren.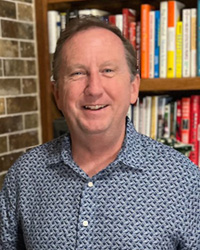 Wayne Irwin
Wayne's career spans over 30 years of executive leadership in disruptive technology and telecommunications markets where he's been able to support changing the way people live and businesses operate. Over his career, Wayne developed his passion to help others find their path to success at both the personal and professional levels. In his current role as VP – Operations for
Ericsson's Hyperscale Cloud Player
(HCP) Global Customer Unit, Wayne leads a technology delivery organization that spans over 100+ countries and works with the HCP's for the evolution of telecom workloads running on cloud infrastructure. Wayne has operated in many different leadership roles, first to learn and hone his skills, but then to ignite change and drive the growth and expansion of companies from true startups to Fortune 10 companies (Intel, Ericsson, Verizon ). His learnings developed through experience in global business development, operational execution, strategic initiatives, and employee development have provided a scalable foundation that can be used across numerous business situations. Over his years of experience, Wayne has developed a leadership style and process that focuses on the success of the individual. It is his experience that individual success leads to overall company success. Wayne has operated P&Ls from $2M to over $300M and grown businesses 10X fold while continuing to increase employee satisfaction and profitability. In these roles, Wayne has participated in 3 successful exits including taking a company public on NASDQ, company acquisition and direct sale of Intellectual Property (IP). Wayne received his Bachelor of Science in Business Administration from
Central Michigan University
and an MBA from Xavier University. He has received several Certifications from MIT and Yale in technology and human behavior. Additionally, Wayne is certified in Emotional Intelligence assessment and coaching. Wayne's higher purpose is to help others find their WHY so that they can live their lives to the fullest.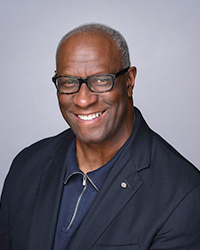 Robert Magee
Robert Magee, Executive Director of The
Engineering Society of Detroit
(ESD), is dedicated to fostering Michigan's next generation of engineers and supporting the state's community of more than 60,000 engineers – more than any state per capita in the nation. Founded in 1895, ESD is one of the nation's largest and oldest engineering societies, representing over 3,300 engineers and 140 companies in Michigan. The society promotes and celebrates excellence, innovation, cooperation, professional growth and fellowship in the engineering and allied professions. Joining ESD as director in 2014, Robert has led ESD in maintaining Michigan's position as a global hub for engineering and engineering leaders. With the country in the midst of a technological revolution – the engineering field is projected to have employment growth of nearly 140,000 new jobs over the next decade – Robert mentors students and supports programs that enable the state to become an engineering pipeline of talent. He works to connect young engineers to businesses needing their expertise and keeping that talent in the state. Among Magee's most notable accomplishments include implementing ESD Student Chapters at 14 universities in Michigan and creating the
ESD Girls in Engineering Academy
. The Academy is an intensive summer and school-year program that supports girls from under-represented minority groups in going from middle schools in Detroit to engineering school in Michigan. Now four years in operation, more than 150 young women have participated in the program. He also initiated corporate alliances with Michigan businesses to provide students hands-on opportunities for development, networking, and industry knowledge. Prior to joining ESD in 2014, Robert retired from AT&T, a Fortune 50 company, as Vice President for Advertising Solutions, where he led a nationwide team of 2,000 representatives who generated nearly $400 million in annual revenue. Robert spent 31 years with the company, starting on the ground floor as a service representative. During his time at AT&T, Robert was recognized as a top sales leader, receiving the company's highest sales award, The CEO Circle of Excellence Award. Coming from an underprivileged background, raised lovingly by a single mother, Robert knows firsthand the importance of providing opportunities to people and of giving back to one's community. He is currently a "Partner of Cornerstone" mentor at Cornerstone Schools Nevada Campus and is the Chairman of the Deacon Ministry of his church, Trinity MBC in Pontiac, MI. Robert also serves on the Advisory Board for the Detroit Metropolitan Convention and Visitor's Bureau, the President's National Advisory Council at Henry Ford College, the Detroit Children's Choir Board of Directors, and on the Dean of Engineering Advisory Boards at both Eastern Michigan University and Michigan Technological University. Robert holds a Bachelor of Arts degree from the University of Southern Mississippi (USM) in Hattiesburg. In 1978, he was the first African American inducted into the USM Student Hall of Fame.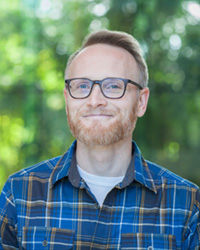 John Nelson
John Nelson is a cartographer and user experience designer at
Esri
. John creates educational resources supporting the design of maps, advocates for the creative and intuitive presentation of spatial data in channels including videos, writing, and speaking engagements. He received a Bachelor of Science degree from
Central Michigan University
in 2000, majoring in Geography, Earth Science, and Social Science, and a Master of Science degree in Geographic Information Science, also from
Central Michigan University
, in 2004.
Janet Price, Ph.D.
Dr. Janet E. Price is Chief Science Officer at Lit Thinking, a CleanTech start-up building light-based air and room cleaning devices. Dr. Price has 10 years of research experience in molecular biology, specializing in bacterial communities and amyloid forming proteins. After 3 years at non-profit miLEAD management consulting group, Dr. Price entered the Ann Arbor start-up ecosystem. She has worked with Ann Arbor Spark and Centrepolis Accelerator to bring new devices to market through FDA approval, SBIR funding and related research objectives. She is also a respected science outreach speaker, acting as an NSF Communication Fellow through the University of Michigan's Museum of Natural History and as an invited speaker to both academic conferences and local outreach events. Dr. Price received her doctorate in Molecular, Cellular, and Developmental Biology from the University of Michigan and a Master's and Bachelors of Science from Central Michigan University.
Robert Richard
Robert A. Richard is the Executive Vice President of IT, Customer Service and Corporate Services for
DTE Energy
. He is responsible for overseeing the Customer Service organization, the development of enterprise standards and technology architecture and the strategic management of the company's procurement, supplier performance management, warehousing, fleet, facilities and real estate organizations. Prior to joining DTE Energy, Robert was vice president of operations and process improvement at Bethlehem Steel. In that role he was responsible for sales, marketing and operations of the eastern division. Prior to that time, he spent 13 years at
General Electric
where he served in a variety of leadership roles. Robert was also a senior executive for GE LEXAN Americas Manufacturing and responsible for phenolics, BPA, SAN, chlorine and polycarbonate extrusion. He earned a Bachelor of Science and Master of Science in Chemical Engineering from Ohio State University. He is a graduate of the Nuclear Reactor Technology course of MIT and is a certified Master Black Belt from GE and the Six Sigma Academy. Robert received the Whitney Award for technical achievement at GE. He is a member of the Engineering Advisory Boards for
Central Michigan University
and Oakland University. He also serves on the board of directors of the
Arab Community Center for Economic and Social Services
(ACCESS) and as the Vice President of board of directors for the
Engineering Society of Detroit
(ESD). Robert is also lifetime member of the
National Eagle Scout Association
.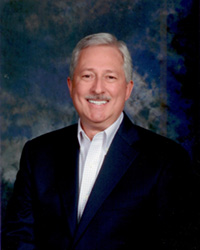 Kim Summers
Mr. Summers received his B.S. Degree from CMU with a Computer Science major and a minor in Accounting. He later received from Western Michigan University an M.B.A. degree with the emphasis in Management. Kim's professional experience includes forty years working in various management positions in telephony, manufacturing, and service industries, after which he transitioned into consulting ventures. A majority of his consulting addressed process re-engineering projects in both the private and public sectors. In addition, he also volunteered his services for various non-profit organizations. He is a lifetime resident of Michigan and grew up in Gaylord. Kim is an avid supporter of CMU, by supporting students with endowed scholarships, supporting men's and women's athletic teams, and previously serving on the CSE College's Advisory Board. A few of the various leisure activities that he enjoys include bicycling, snowshoeing, attending college athletic events, reading, and International travel.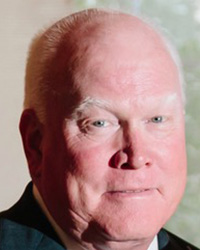 Daniel Wardrop, Ph.D.
As Vice President – Change and Communications for Global Functions, Dan was accountable for the delivery of organizational change work and related internal communications within global functional groups such as IT, Finance and HR. Prior to this assignment, Dan had major change of roles in Exploration and Production and in Shell's chemical business. All of this work was delivered from the office of
Royal Dutch/Shell
in London and The Hague. His work in change management began over 10 years ago when he joined a handpicked team of internal change agents within the Royal Dutch/Shell Group. Dan is acknowledged as a world-class facilitator of both large and small groups with a particular strength at helping groups deal with difficult subjects, constructively. He has coached numerous senior executives including Group Managing Directors and CEOs of various Shell businesses. Prior to his work in organizational change, Dan was a Research Manager - Statistics within the R&D function of Shell Oil Company. Dan has a B.S. in Education from
Central Michigan University
, a M.S. in Statistics from Purdue University and a Ph.D. in Statistics from Virginia Tech. He lives in Rockford, MI with his wife Barbara. His oldest daughter is an executive with Meijer and his youngest is a Ph.D. candidate in Biostatistics at the University of South Carolina - Arnold School of Public Health.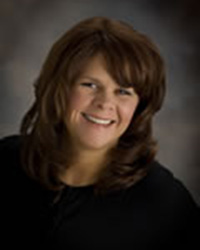 Kelly Wehner
Kelly Wehner, President, has been with
Case Systems
in Midland since September of 1997. Prior to her tenure at Case Systems, she worked for a beverage company and a machine builder that supplied the Automotive Industry, both located in the Great Lakes Bay region. Kelly has over 30 years of experience in manufacturing. Accounting/Finance, Supply Chain, Information Technology, Continuous Improvement, and Operations have been her focus. In her current role as President of Case Systems and
BOSTONtec
since 2014, Kelly's responsibilities include; leading a team of exceptional individuals in the development and execution of the corporate vision, mission and strategic plan, financial performance, business development for growth, and day-to-day oversight of the organization. Kelly's community and industry involvement include;
Nouvel Catholic Central Parent Council
,
Central Michigan Manufacturing Association
(CMMA) Board Member, CMMA Executive Roundtable Co-Chair,
Material Handling Industry Ergonomic Assist Systems and Equipment
(MHI EASE) Vice Chair,
Midland Business Alliance
Entrepreneurship & Innovation Committee, Midland Business Alliance Board Member,
Michigan Chamber of Commerce
Energy and Environment Policy Committee, and
MiSTEM
Oversight Committee member. Kelly has been a contributor to publications including Michigan Family Business Fall 2019 and MHI Solutions Q2 2016. In addition, Kelly was selected to be a part of the Michigan Chamber of Commerce #Lead Like a Woman Interview Series – October, 2019. Kelly received a Bachelor of Science Degree with a Major in Accounting and a Masters of Business Administration from Saginaw Valley State University. Kelly and her husband Joe live in Saginaw. They have two sons; Andrew and his wife Jocelyn, and Alex and his future wife Lauren. They enjoy following University of Michigan and Detroit sports teams, travel, wine and beer tasting, and a good movie.