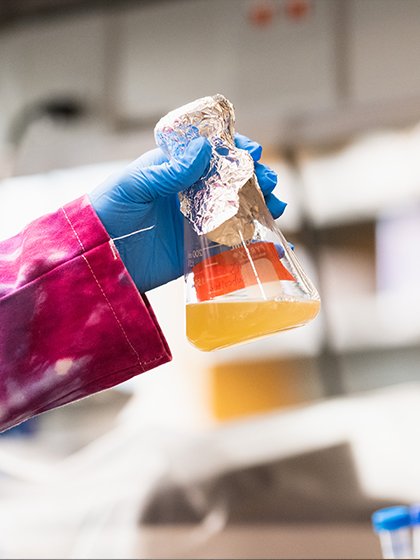 Chemistry and Biochemistry
For over 50 years, the hallmark of our accredited undergraduate program has been a faculty-mentored capstone research program, the only one of its kind among Michigan's 15 public universities.
Collaborate
Work with chemistry and biochemistry faculty on high impact research where you'll: Design new therapeutic drugs and molecular medicine delivery agents.
Improve the performance of lithium ion batteries.
Apply sensors and spectroscopy to study the environment.
Create innovative chemical tools to fight diseases including tuberculosis.
Prepare novel nanomaterials for energy conversion.
Enhance the efficiency of waste water treatment to remove toxic metals.
CMU opened many professional doors for me. Since graduation, I've pursued educational and occupational opportunities I once believed were inaccessible.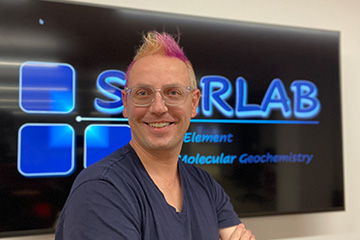 Anthony Chappaz secures beamtime for six proposals at four synchrotron facilities in the United States and Europe.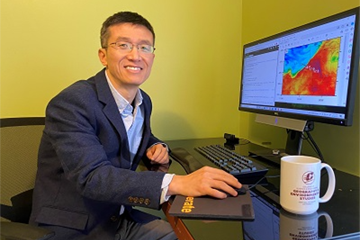 CMU faculty member is developing a method for tracking carbon dioxide emissions.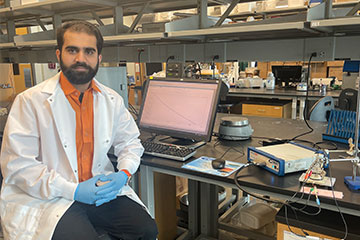 Graduate student Ali Raza studied the corrosion behavior of heart stents.