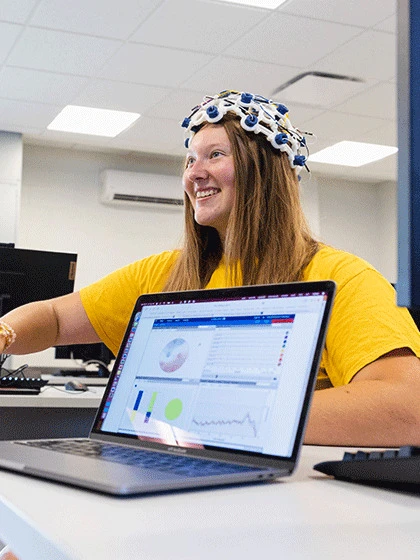 Department of Computer Science
Our computer science program will prepare you for careers in fields like computer architecture, soft​ware engineering, network security, computer graphics, artificial intelligence and database management. Learn from those who do. Our faculty have practical experience in the fields they teach. Put your lessons to work and utilize the special-purpose labs running advanced software applications.
I found mentors inside and outside the classroom that have aided me socially, educationally, professionally, and mentally. I cherish many great moments and relationships from CMU. In short, it formed a strong foundation to my life and reinforced me to follow my dreams.
Explore Computer Science at CMU
Computer Science
Explore a career in industry, business, or government as a programmer, systems engineer, software designer or even a consultant.
The computer science major consists of 40 semester hours of computer science and 16 hours of mathematics and statistics.

Information Technology
Explore a career in ​network administration, database administration, web site creation, application system designer, multimedia specialist, and customer service technologist.

The major consists of 42 semester hours of computer science and information technology, 6-7 semester hours of mathematics and statistics, and 3 semester hours of professional communications.