Department of Computer Science
Our computer science program will prepare you for careers in fields like computer architecture, soft​ware engineering, network security, computer graphics, artificial intelligence and database management.
Learn from those who do
Our faculty have practical experience in the fields they teach. Put your lessons to work and utilize the special-purpose labs running advanced software applications.
​The Department of Computer Science offers a major in Computer Science in the B.A. and B.S. degrees. Graduates have found careers in industry, business, and government as programmers, systems engineers, software designers and consultants.

The major consists of 40 semester hours of computer science and 16 hours of mathematics and statistics.

I found mentors inside and outside the classroom that have aided me socially, educationally, professionally, and mentally. I cherish many great moments and relationships from CMU. In short, it formed a strong foundation to my life and reinforced me to follow my dreams.
Dig deeper into computer science
Read our latest newsletter or explore our computer science program objectives.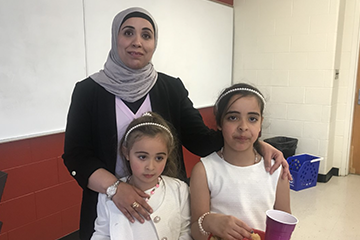 Rasha Almughrabi is raising four children while completing her dissertation.
A registered student organization at Central Michigan University hopes its forecasts help people make better weather-related decisions.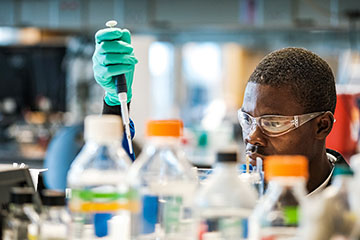 Nicholas Banahene, his village's first college student, graduated Central Michigan University with a doctorate and a desire to cure disease.