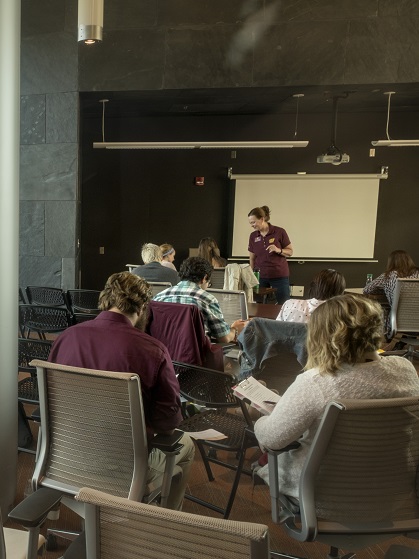 Office of Graduate Studies
Explore groundbreaking ideas. Grapple with uncertainty and solve pressing problems.
We support and provide assistance in academic matters to all students seeking to higher their education with a graduate or doctorate degree from CMU.
As a graduate student, you'll conduct research, connect with employers, and work in your field so you're ready to lead. Here are some of the offices you'll work directly with, from submitting your application to accepting your diploma.
Contact Us
Foust Hall 251
989-774-3873
cgsforms@cmich.edu
Graduate Recruiting
Ronan Hall 230
989-774-4723
grad@cmich.edu
Admissions - Application Processing
989-774-4444
apply@cmich.edu
Registrar's Office - Graduation
Warriner Hall 212
989-774-3261
graduationaudit@cmich.edu