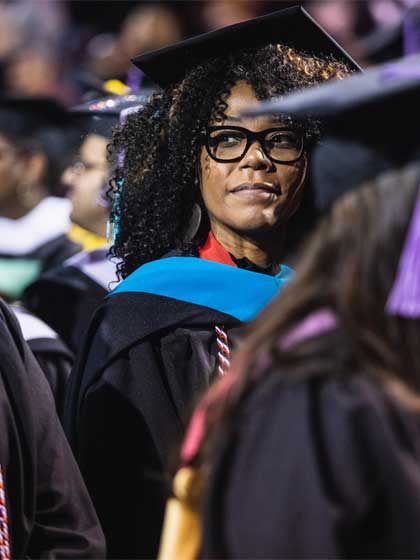 Office of Graduate Studies
Explore groundbreaking ideas. Grapple with uncertainty and solve pressing problems.
The Office of Graduate Studies supports and provides assistance in academic matters to all students seeking to continue their education with a graduate or doctorate degree from CMU.
As a graduate student, you'll conduct research, connect with employers, and work in your field so you're ready to lead. Here are some of the offices you'll work directly with, from submitting your application to accepting your diploma.
Contact Us
Grad Student TikTok Challenge
Create a video highlighting your research or your research process for a chance to win! The most-viewed TikTok in its first week will win a $50 gift card and runner-ups a $25 gift card. Submissions must be between 30-90 seconds in length, professional, creative with no foul language or non-CMU clothing. Your video may be edited by CMU staff. Submit today!