ASBOG Fundamentals of Geology Exam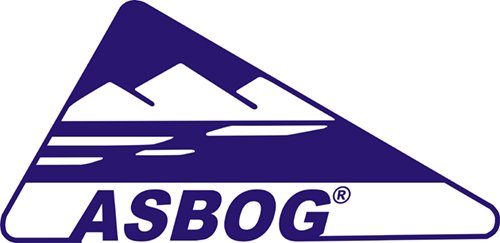 Central Michigan University certifies qualified candidates to take the National Association of State Boards of Geology Fundamentals of Geology (FG) examination. The Fundamentals of Geology exam emphasizes knowledge and skills that undergraduates typically acquire in the process of obtaining a baccalaureate degree in geology.
The Fundamentals of Geology examination includes questions drawn from eight content domains:

General and field geology
Mineralogy, petrology, and geochemistry
Sedimentology, stratigraphy, and paleontology
Geomorphology, surficial processes, and Quaternary geology
Structure, tectonics, and seismology
Hydrogeology
Engineering geology
Economic geology and energy resources
To qualify to take the Fundamentals of Geology exam, you must:
Have graduated from an accredited college or university with a degree in geology, engineering geology, or a related geological science; OR you must have successfully completed 30 semester hours (45 quarter hours) of courses in physical and historical geology, mineralogy, structural geology, igneous and metamorphic petrology, stratigraphy and sedimentation, field geology, hydrogeology, economic geology, geochemistry, paleontology, environmental geology, engineering geology, geomorphology, or geophysics, or their equivalent as determined by CMU.
Currently enrolled students may provide unofficial transcripts or a letter signed by an active professor in their department at any Michigan college or university.
Graduates must provide an official transcript documenting their undergraduate degree in geology, engineering geology, or a related geological science.
All applicants are charged a $50.00 Exam Application Fee to cover CMU administration costs. Approved applicants will receive authorization and instructions on how to register for the exam, select a testing center, and pay the $200.00 ASBOG Exam Registration Fee and $75 Prometric/Iso-Quality Testing seat fee.