CMU Biological Station Research Opportunities
The station offers an array of facilities for field research. The research labs include basic analytical equipment, and a supply of nets and other small equipment is available for use. Vehicles are available for travel around the island, and boats are available for work on the water. Check with the station manager for details.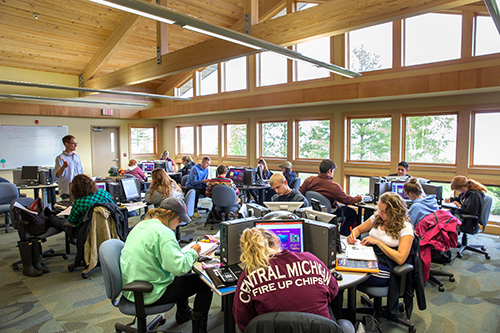 M/V Chippewa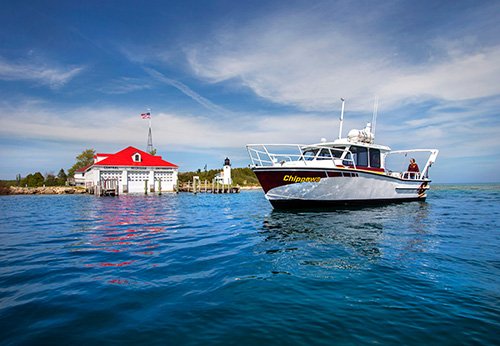 Conduct Great Lakes research on the M/V Chippewa. A 38-foot research vessel equipped with an A-frame and gunwale davit for deploying scientific equipment in deep-water regions of Lake Michigan. Equipment includes a CTD and Rosette sampler, multi-corer, sonar and various plankton nets. It is also equipped with a small laboratory. The Vessel is helping to further the work of the Institute for Great Lakes Research, provide invaluable experiences for CMU classes and educate the public on the Great Lakes Ecosystem.
Other boats available for aquatic research includes an electroshock boat, jon boats and Zodiacs.