Industrial Engineering Technology ABET Accreditation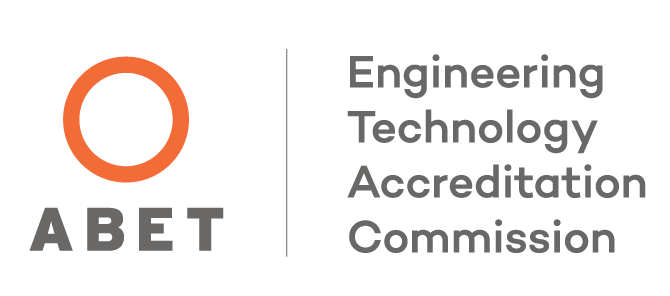 Our Industrial Engineering Technology program is accredited by the Engineering Accreditation Commission of ABET under the General Criteria and the Program Criteria for Industrial Engineering Technology and Similarly Named Programs.
Program educational objectives
The main goal of the Industrial Engineering Technology program at CMU is to provide a competitive curriculum and learning environment that prepare graduates who will be able to:

Attain employment and practice successfully in an industrial engineering technology-related profession
Work in multi-disciplinary teams providing technical knowledge and effective communication as engineering technologists
Remain technically current through continuous learning and self-improvement
Understand and exhibit professional, ethical and social responsibility as they pursue their career
Student outcomes
Upon graduation from Industrial Engineering Technology program, the students will have:

An ability to apply knowledge, techniques, skills, and modern tools of mathematics, science, engineering, and technology to solve broadly-defined engineering problems appropriate to the discipline.
An ability to design systems, components, or processes meeting specified needs for broadly-defined engineering problems appropriate to the discipline.
An ability to apply written, oral, and graphical communication in broadly defined technical and non-technical environments; and an ability to identify and use appropriate technical literature.
An ability to conduct standard tests, measurements, and experiments and to analyze and interpret the results to improve processes.
An ability to function effectively as a member, and a leader, of technical teams.
IET student enrollment and graduation data

| ​ | ​2014-15 | ​2015-16 | ​2016-17 | ​2017-18 | ​2018-19 | 2019-20 | 2020-21 | 2021-22 | 2022-23 |
| --- | --- | --- | --- | --- | --- | --- | --- | --- | --- |
| ​Degrees awarded | ​None | ​1 | ​6 | ​6 | ​5 | 7 | 4 | 8 | 1 |
| ​Student enrollment | ​3 | ​11 | ​15 | ​28 | ​22 | 18 | 15 | 17 | 13 |
| ​Years to graduation | ​N/A | ​N/A | ​4.7 | ​4.3 | ​4.0 | 4.9 | 5.1 | 5.0 | TBD |