Chemistry and Biochemistry Research Opportunities
Research is the cornerstone of our chemical and biochemistry undergraduate programs at Central Michigan University. For over 50 years, every chemistry and biochemistry major has completed a faculty-mentored, thesis-based capstone research experience. We also collaborate with other departments in offering interdisciplinary PhD programs, including the PhD in Science of Advanced Materials and the MS or PhD in Biochemistry, Cell, and Molecular Biology.
As a Chemistry graduate and undergraduate student, you'll conduct cutting-edge research, present your findings at scientific conferences, and publish papers in quality journals. You will also collaborate our faculty on research projects with interesting applications such as designing new molecules for drug delivery, molecular tools for fighting tuberculosis, designing new materials for batteries and electronic devices and for biomedical applications and improving chemistry education. Some of these research projects are supported by the National Science Foundation (NSF) and the National Institutes of Health (NIH).
Our faculty members have also received national and regional recognition for their outstanding contributions to their research fields. Drs. Gabriel Caruntu and Benjamin Swarts have each received the prestigious National Science Foundation CAREER Award. Dr. Ben Swarts was also honored with the Henry Dreyfus Teacher-Scholar Award. Dr. Brad Fahlman recently received the Outstanding Achievement and Promotion of the Chemical Sciences Award from the Midland Section of American Chemical Society.
Grab a lab coat, a pair of goggles, and join us
Explore the different research topics below that are currently being pursued our faculty members and students. If you are an undergraduate or graduate student interested in learning more about getting involved in a faculty member's research, please feel free to contact them directly.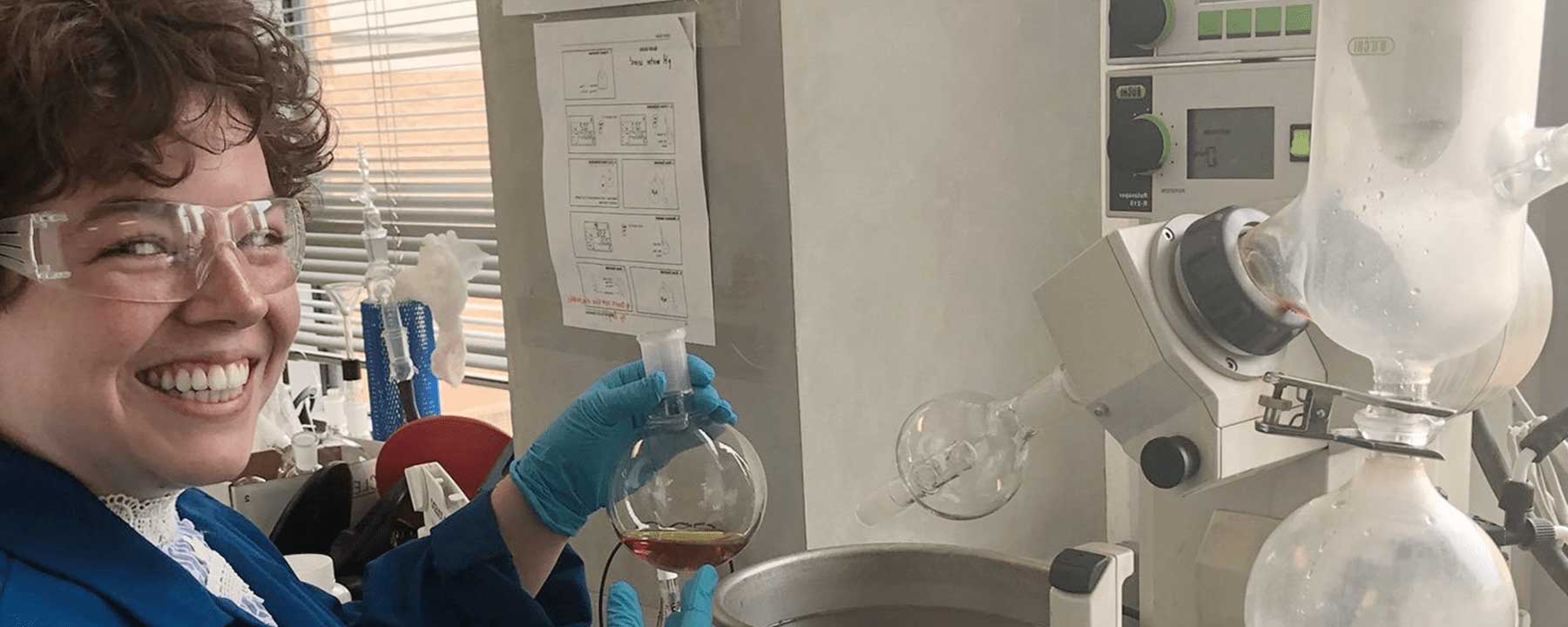 Unlocking Amino Acids
Madeline Clough is working on her undergraduate research project "Nitric Oxide Releasing Amino Acids". In this study, a series of water-soluble compounds are being investigated as potential donors capable of storing and releasing nitric oxide. Maddie's study will contribute to the development of effective medicinal products to treat arterial diseases.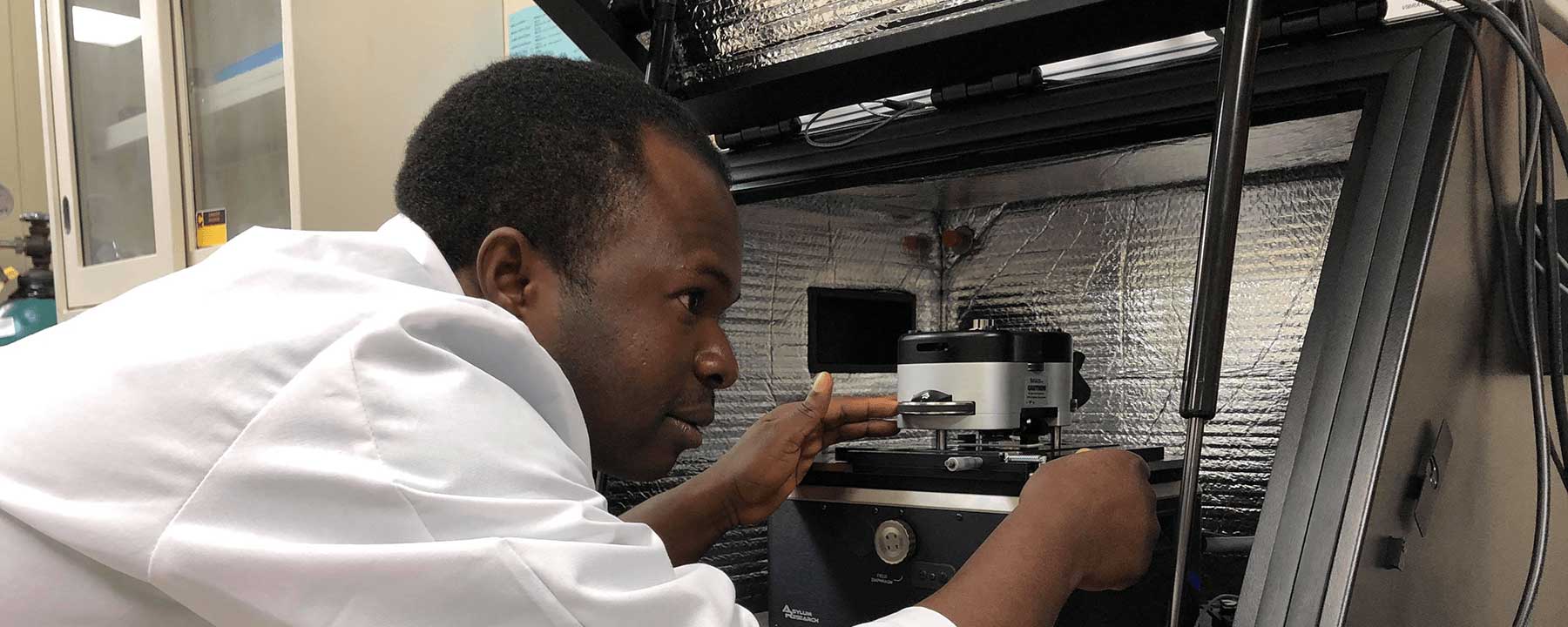 New Uses for Nanomaterials
Bernard Kavey is a PhD candidate in CMU's SAM program. His research focuses on the synthesis and characterization of metal-oxide nanomaterials for applications in drug delivery and modern electronics. Benard's career goal is to become a university professor in the nanomaterials research field as well as serving as a role model for young scientists.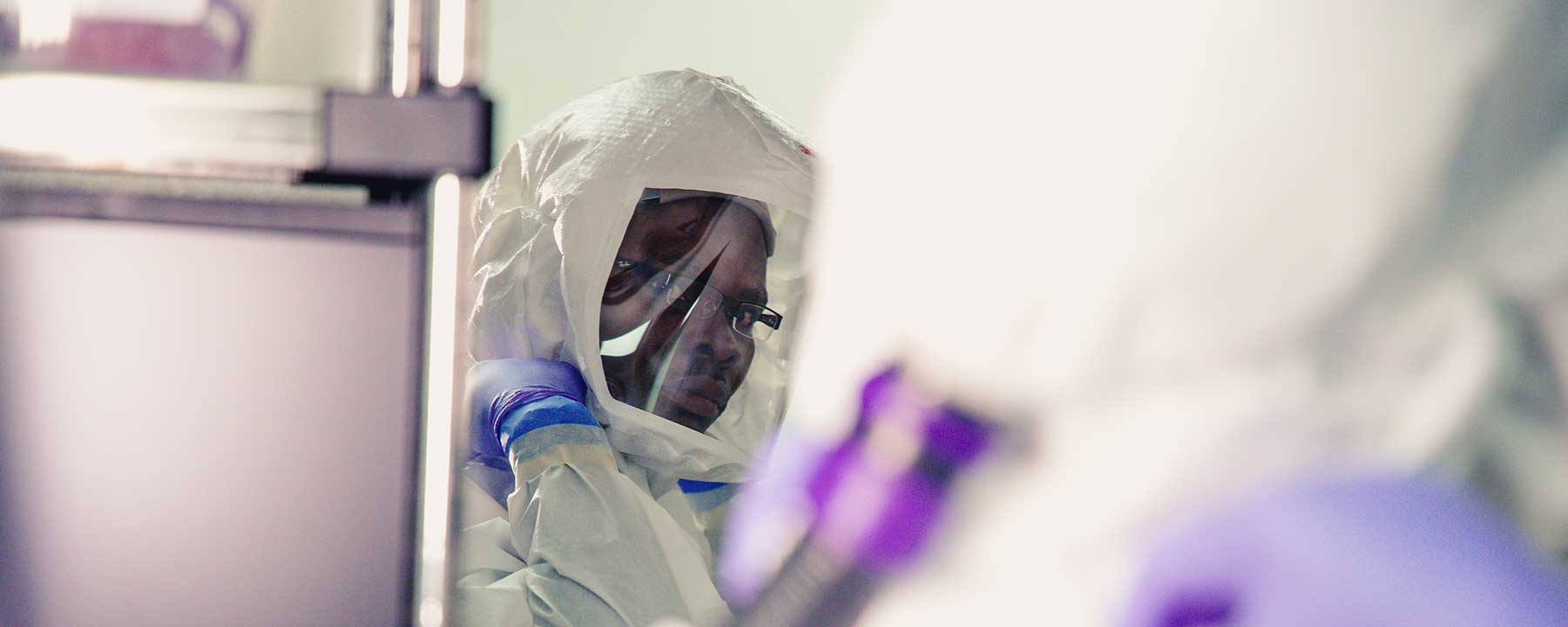 Tackling TB Treatments
Nicholas Banahene is a PhD candidate in the CMU BCMB program. His research focuses on the development of 18F-trehalose, a new tool that may enable tuberculosis imaging in patients, and the development of a new class of biofilm inhibitors to increase the effectiveness of existing anti-TB drugs and shorten TB treatment times.
Major Analytical Instrumentation for Chemistry Research
NMR Spectroscopy
Varian Inova 500 NMR Spectrometer
Varian Mercury 300 NMR Spectrometer
Mass Spectrometry
Gas Chromatography (GC)-MS Instruments
Waters LCT Premier XE high-resolution ESI-MS
Bruker UltraFlex MALDI TOF-MS
Thermo LTQ XL MS/MS
Molecular Spectroscopy
Thermo Nicolet FT-IR Spectrometers
Varian Cary and Thermo UV/Vis Spectrometers
Varian Cary Eclipse Fluorescence Spectrometers
Chromatography
High-Performance Liquid Chromatography (HPLC) Instruments
Waters Nanoacquity Ultra-Performance Liquid Chromatography (UPLC)
Eksigent Nano-Liquid Chromatography (nanoLC)
Akta Fast Protein Liquid Chromatography (FPLC)
Gel Permeation Chromatography (GPC) Instruments
Dionex Ion Chromatography System
Polymer/Materials Characterization
Atomic Force Microscopes (AFM)
Horiba Raman Microscope
Hitachi HT-7700 Transmission Electron Microscope
Rigaku Powder X-ray Diffractometer (XRD)
Micrometrics Surface Area Measurement System
Thermogravimetric Analyzers
Biolin Theta-Lite Optical Tensiometer