Learn About Black History with CMU Libraries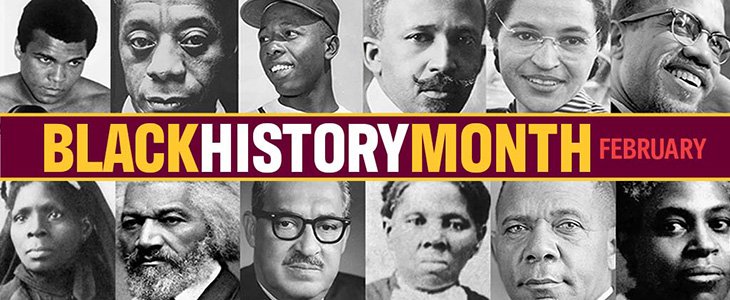 The CMU Libraries Black History Month book collection showcases works that highlight the contributions and experiences of African Americans throughout history. The collection includes a diverse range of genres, including fiction, non-fiction, children's books, poetry, and memoirs, and covers topics such as slavery, civil rights, African American culture and history, and much more.
Here are a few of the books our Black History Month book collection that might be of interest:
The Autobiography of Malcolm X by Malcolm X and Alex Haley
Their Eyes Were Watching God by Zora Neale Hurston
Between the World and Me by Ta-Nehisi Coates
I Know Why the Caged Bird Sings by Maya Angelou
The Souls of Black Folk by W.E.B. Du Bois
To see the complete list of featured books go to library.cmich.edu/BlackHistory
In addition to these titles, the CMU Libraries also has a number of documentaries available through Films on Demand for those interested in exploring the experiences and contributions of African Americans.
The CMU Libraries are committed to promoting diversity, equity, and inclusion and is proud to offer a rich collection of resources on Black history and culture. Whether you are a student, faculty member, or community member, we invite you explore the collections and gain a deeper understanding of the experiences and contributions of African Americans.

Blog:
University Libraries
posted | Last Modified: | Author:
by Lisa Wilczak
| Categories:
CMU Libraries