Our Community
Numbers can tell you a lot about us. But our people know us best — so if you want to know what it means to be a CMU Chippewa, take it from them.
We're everywhere
You're not taking this journey on your own. Part of being Fired Up means cutting a path wide enough for others to follow. You'll build off the experience of our community.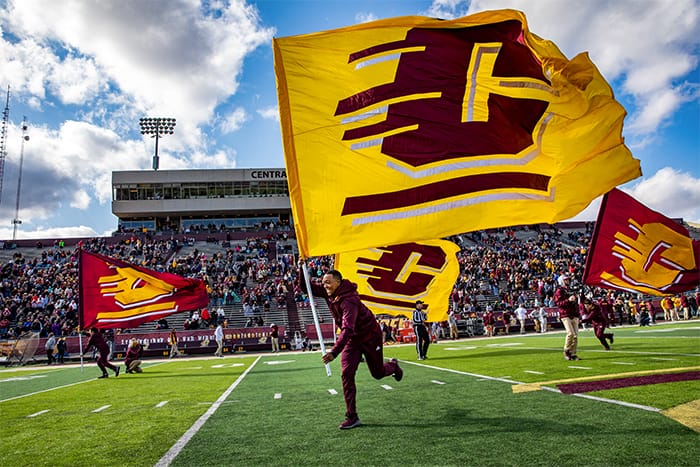 You're a part of a team, and you have friends for life.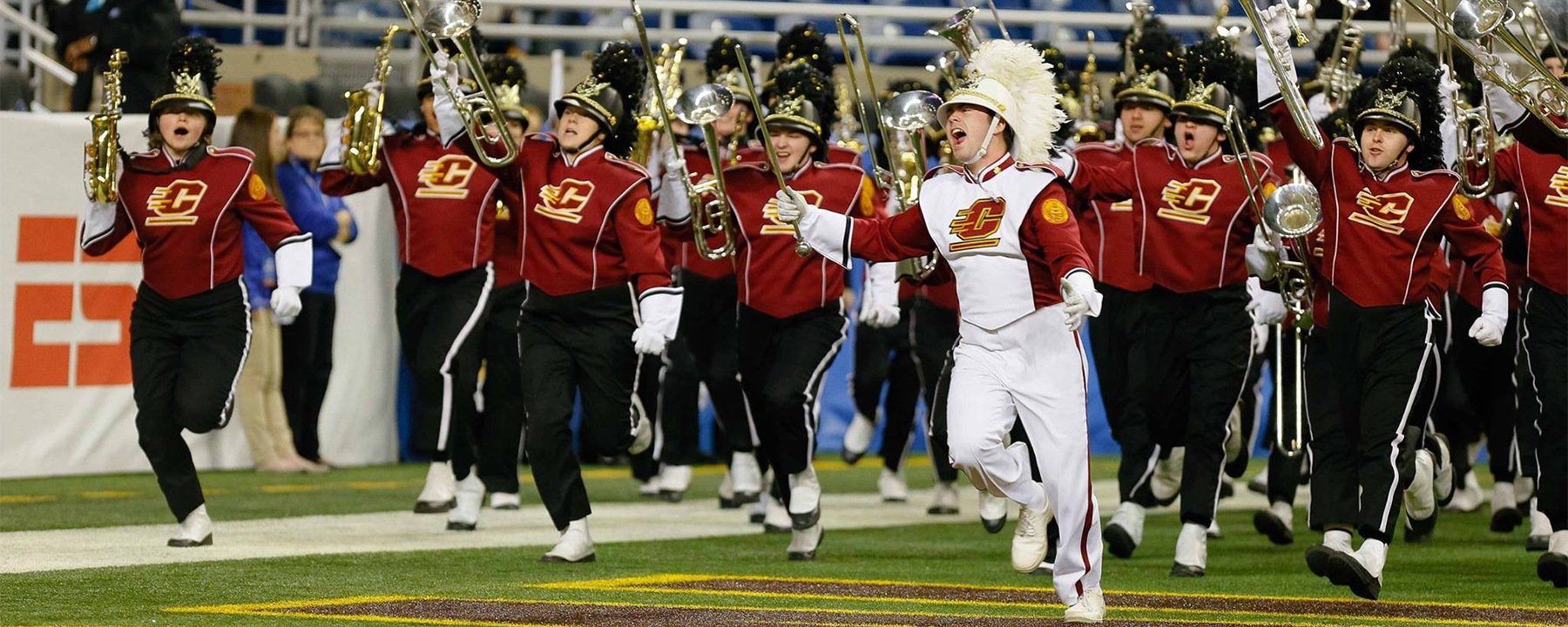 Number of Central Michigan alumni
Undergraduate enrollment
We're as diverse as the world we live in
"The size of the campus and the inclusiveness we felt made CMU the right choice for our son." – Kathy G.

Diversity and inclusion aren't just about numbers. It's about making sure you have the resources to thrive, on campus and beyond.

73 — Diversity, equity, and inclusion initiatives across campus in 2020-21.

We'll go where you are

You don't have to be in Mount Pleasant to reap the benefits of a Central Michigan University education. When you're studying online in one of our CMU Online programs, you'll have CMU resources AND maximum flexibility.

7,200 — Total online enrollment.
25 — Satellite campus locations, in Michigan and beyond.

You'll find your passion

"If you don't know what you want to do, that's OK. It's not going to stop you from succeeding." – Quinton Mitchell

We do active learning here: research and innovation, art and culture. Our eight colleges and academic programs are stunningly diverse. They have in common: you'll emerge from them with a clear vision of how to make things happen and the skills to land a job to achieve those goals.

300 — The number of undergraduate and graduate academic programs.
150 — Study-abroad programs, in 40 countries.

And grow into the person you're meant to become

"I'm glad I chose CMU because of all the chances to develop myself as a student, leader and overall person." – Caitlin Crutcher

Our students don't just sit here. They put their education into action.

400 — Number of student-led organizations on campus.
1st — Leadership minor offered in Michigan.

You'll hone your skills

"CMU emphasizes getting experience. It's practice for the real world." – Caleb Frank

On-the-job training is great. Knowing the things you need to know before you even show up at work? Even better.

5,254 — Internships posted for our students.

And put them to work

Employers trust us. They know Central Michigan students hit the ground ready to work — so you'll be in demand.

25,500 — Jobs posted for our students.
9 out of 10 — Graduates are employed or pursuing an advanced degree within six months of graduation.

We're committed to doing right by you

"I've had professors stay after class and check on me. They want me to do well. It made me think, 'Wow, they really do care.' " – Makenzie Morales

A CMU Chippewa gives back. It helps the world around us. And, you'll find, service bestows qualities on you that are impossible to gain anywhere else.

12,000 — Number of our students who volunteer annually.
4th — Our ranking, as measured by the number of students (760) who participate in Alternative Break programs.

All this is within reach

"CMU offered the most financial assistance, had the program my daughter was looking for and was the right size campus." – Sandra M.

We do access. And we're going to do everything we can to help you achieve a Central Michigan education.

85% — Percentage of our students who receive some form of financial assistance.
$50+ Million — Amount of scholarships offered annually.