Student Media
Co-curricular experiences that harness real-world passion.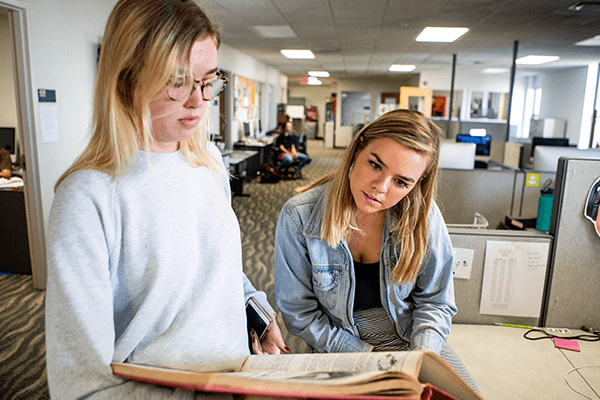 Student Media is a co-curricular experiential learning program that teaches students how to create, manage, distribute, and oversee an entrepreneurial communications process, with hands-on, real-world benefits and effects.
Central Michigan Life is a student-run media company in the department that serves Central Michigan University students and the extended community. Central Michigan Life is operated by students with the assistance of publishing industry veterans. Though the program receives university support, its journalism is editorially independent – Central Michigan Life is the voice of the student body.
During each fall and spring semester Central Michigan Life employs students of all majors who wish to work in media to gain professional experience and build the work portfolios that will aid them in securing jobs after graduation. Our graduates work in newsrooms, television stations, public relations and advertising agencies around the nation, including The New York Times, The Washington Post, Detroit Free Press, The Detroit News, MLive Media Group and many others.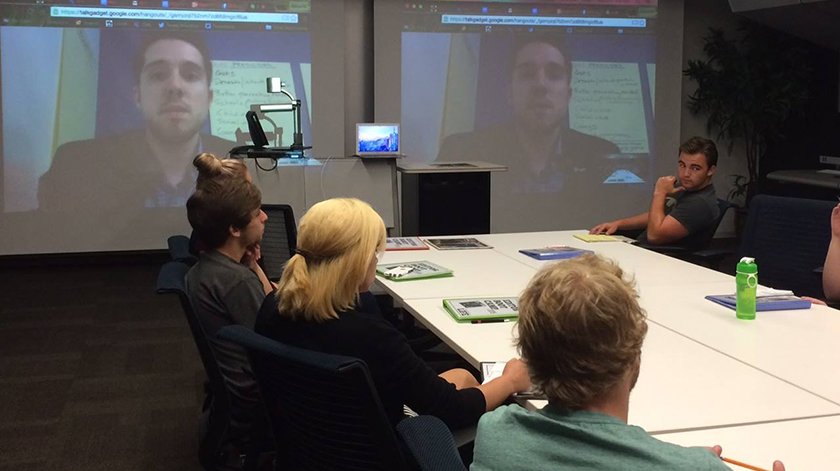 Our diverse student workforce publishes high-quality print and digital news products that are competitive with other local media in every way. Most of our 100-plus student employees are signed journalism, design, integrated public relations, and advertising majors, but all CMU students are encouraged to apply to work on the staff. Our students deliver comprehensive news and advertising to about 5,000 readers in twice-monthly print editions and almost 2 million annual page views on cm-life.com.
The Associated Collegiate Press, the College Media Association, Society of Professional Journalists and College Media Business and Advertising Managers all recognizeCentral Michigan Life as one of the top collegiate media companies in the nation.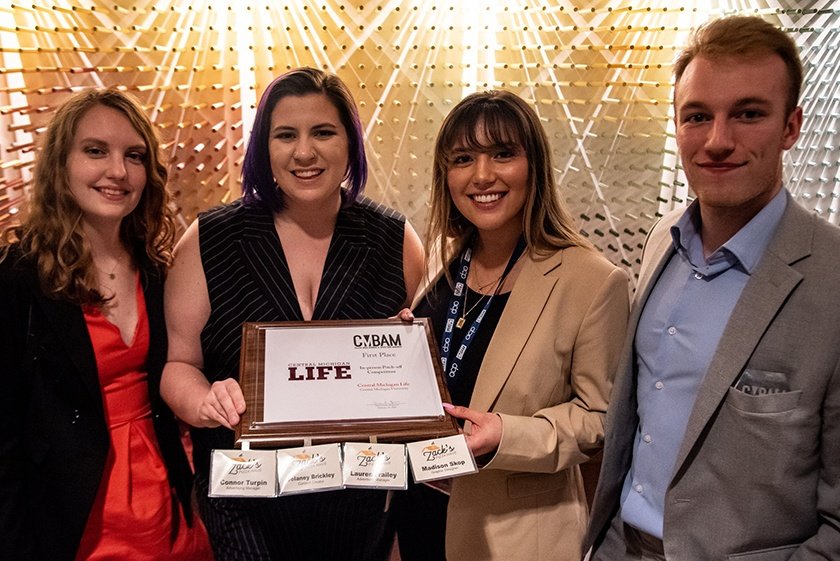 We create a professional, positive learning environment for students who join our organization. We strive to remain at the forefront of the technological advances in our field so we can provide students with a high level of education and career training. Our goal is always to deliver high-quality news coverage through reporting, photojournalism, multimedia production (YouTube and podcasts) and social media engagement.

Visit us at cm-life.com