Accreditation and Licensure Information
Central Michigan University (CMU) provides prospective and enrolled students and the CMU Community with the following information resources outlining the University's accreditation, authorization, and complaint processes related to all locations where CMU delivers educational programming, including online delivery.
Accreditation

CMU is accredited by the Higher Learning Commission (HLC) and as an accredited institution is authorized to operate as an institution of higher education. HLC is an institutional accrediting agency recognized by the U.S. Department of Education. CMU's Statement of Affiliation Status may be viewed on the HLC website.

State Authorization

CMU must be approved via the State Authorization Reciprocity Agreement or other State licensure mechanisms before they can enroll students into any Online programs offered by CMU. ​CMU engages in a continuous process for recognition as an authorized institution of higher education in all 50 states, the District of Columbia, and the U.S. Territories. CMU is committed to ensuring that its academic programs, institutional practices, delivery methods, and operational activities comply with applicable regulations specific to the jurisdiction. However, please note that if a student were to change residence to a state where CMU did not have state authorization, it would likely impact the student's eligibility for Title IV funds.

Students relocating to another state while enrolled in a CMU program are urged to visit CMU's State Authorization Resource for program authorization information. CMU may not disburse additional Federal student aid to a student who is located in a state where CMU is not authorized to offer the student's current program. For additional information, contact Licensure & Regulatory Services at globallicensure@cmich.edu or via phone at 989-774-3865.

Additional information regarding authorization by specific states or locations, including regulatory requirements by state for program approvals, recruitment, internships and practicums, and other educational activities may be reviewed via CMU's comprehensive State Authorization Resource available to the CMU community.
Authorization Information
(Online Programs)
CMU is an approved State Authorization Reciprocity Agreement (SARA) Participant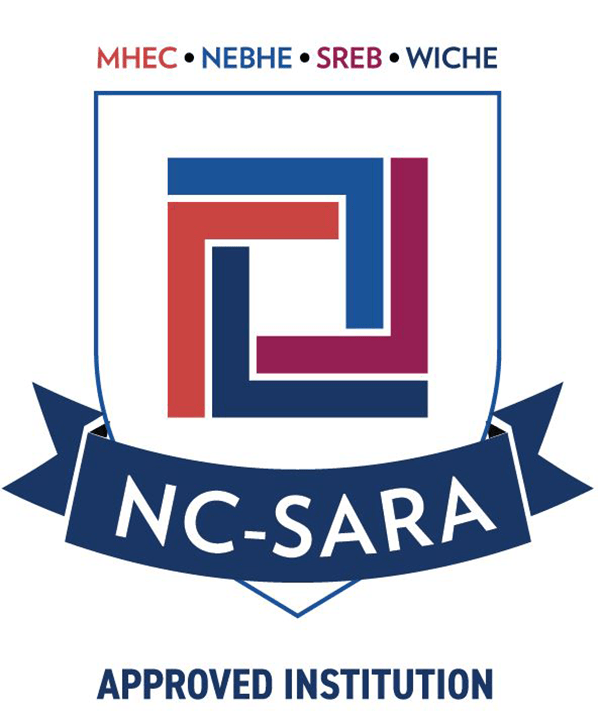 SARA is "an agreement among member states, districts and territories that establishes comparable national standards for interstate offering of postsecondary distance education courses and programs. It is intended to make it easier for students to take online courses offered by postsecondary institutions based in another state. SARA is overseen by a National Council and administered by four regional education compacts". While being a SARA approved institution does not remove the need for state authorization for all online programs since not all States are SARA members, being a SARA approved institution allows CMU to deliver online programs to residents in any SARA member state without seeking additional authorization from that particular state. Participation in SARA is intended to allow students greater access to CMU courses/programs offered in other states.
CMU has locations in the following states: Kansas (Fort Leavenworth) and Michigan (home state). CMU enjoys authorization from all states to deliver the selected programs unless exempted due to CMU being located only on a federal enclave.
*For approved program information within a specific state, please contact Central Michigan University toll-free at 989-774-3865 ​or via e-mail at globallicensure@cmich.edu.​​​
Authorization Information​
For Academic Programs Leading to Professional Certification/Licensure
Important Message for Prospective and Current Students: Requirements for licensure, certification and/or endorsement eligibility may vary by state. CMU provides a dedicated webpage for each CMU College with programs designed to meet the educational requirements leading to professional certification/licensure and whether CMU's programs meet/does not meet/have not yet determined if it meets the educational requirements in a state and the relevant state board links. It is highly recommended that you contact the appropriate licensing entity in the state to seek information and guidance regarding licensure or certification requirements before beginning an academic program.
Central Michigan University's Off-Campus & Online Student Complaint Process

Students taking classes outside of Mt. Pleasant, Michigan or online with Central Michigan University should attempt to resolve any issues or complaints with the University first. If after following the University complaint process, your issue or complaint is not reasonably resolved, you may file a complaint concerning Central Michigan University with the appropriate state entity. This filing information is available below by clicking on the appropriate state.
State Agency Complaint Process

If an issue or complaint is not resolved at the institutional level, you may choose to review and follow the appropriate state complaint process. CMU is a participating institution in the National Council -State Authorization Reciprocity Agreement (NC-SARA). Given this, Online students who are residents of those states indicated by an asterisk (*), should follow the complaint process for the State of Michigan at https://www.michigan.gov/leo/bureaus-agencies/wd/pss as the home state of Central Michigan University. Please click on "Michigan". Otherwise, you may click on your resident state below and you will be directed to the respective complaint process and/or forms.​​​
Higher Learning Commission Complaint Process

Students or other individuals interested in bringing an appropriate complaint to the attention of the Higher Learning Commission should compile a complete submission as outlined in the "Complaints Against an Affiliated Institution-Instructions for Filing A Complaint with the Commission".
Request for Additional Information

Upon request submitted to globallicensure@cmich.edu, Central Michigan University will make available for review to any prospective or enrolled student a copy of the documents describing the institution's accreditation and its State, Federal, or tribal approval or licensing. Additionally, if you have any questions concerning any information found on this page, please contact globallicensure@cmich.edu.​​​