A community of scholars since 1961
Our program offers a comprehensive and immersive academic experience for bright, talented, and highly motivated students who are passionate about personal growth, critical and creative thinking , and the pursuit of meaning.
Honors students:
Receive about 80% of all President's and Provost's Research Awards and other awards.
Present, publish and perform their scholarly works locally, regionally and nationally.
Plan on continuing their education or have employment offers after graduation. More than 50% of graduates last year planned to attend graduate programs.
Participate in a study abroad experience. Almost 25% of our students took part in study abroad programs and traveled to all seven continents!
Are committed to to civic engagement. Our current student body has completed more than 18,000 hours of community service, and raised thousands of dollars for local charities through philanthropy projects.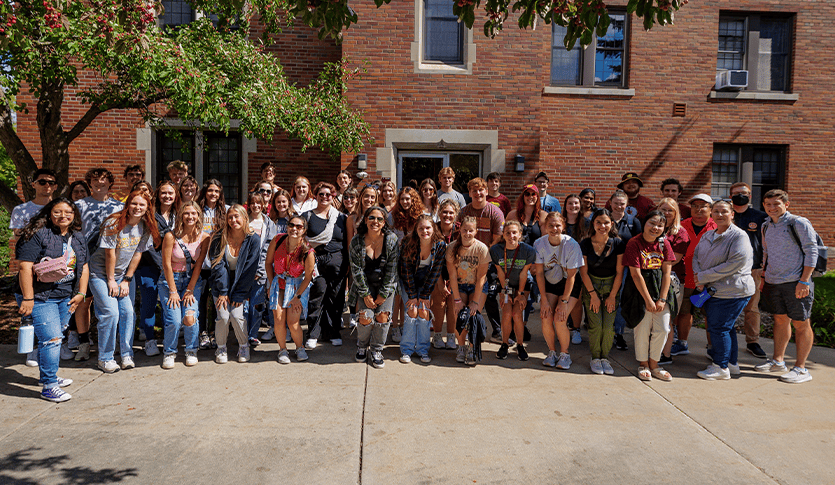 Vision statement
The CMU Honors Program will serve the University by fostering a diverse community of scholars committed to academic excellence, intellectual engagement, and social responsibility.
Mission statement
Providing high academic ability students with unique educational opportunities and experiences, the CMU Honors Program challenges students to aim higher and to achieve more academically, personally, and professionally for the greater good of our disciplines, our society, and our world.
Core values
The primary values that guide the implementation of the Honors Program mission include:
Critical thought, scholarly inquiry, and creative expression
Respect and appreciation for diverse peoples and ideas in a global society
High standards for integrity and personal aspirations
Active citizenship and service for the greater good
If the Honors Program vision, mission, and core values are a good fit with your own goals, and if you share in the desire to fully engage in the life of the university, then we invite you to be part of our community of academic leaders, critical and creative thinkers, and agents of transformation.