Areas of Creative Endeavors
Great universities do more than expand the limits of human knowledge. They also expand the bounds of human creativity. Whether in fashion or fine art, dance or the written word, as a CMU student you'll learn to make a lasting cultural impact. At the same time, you'll learn the skills to have lasting careers.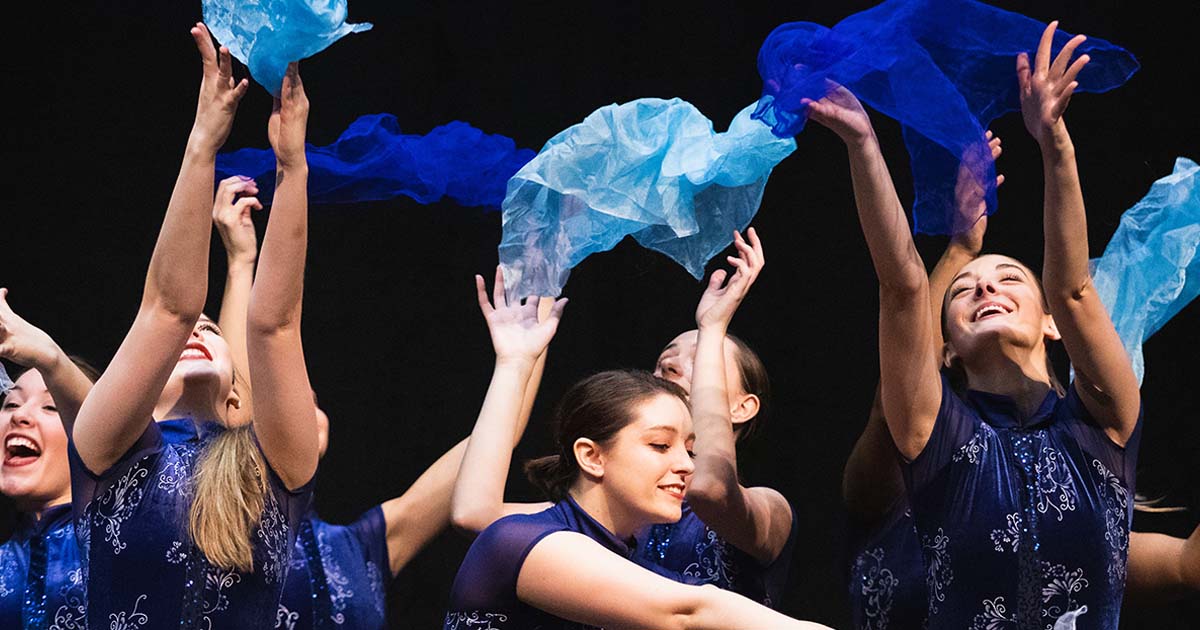 On stage, 6,400 miles from campus
Serious dancers can wait years for a break to perform with a professional dance company. A select group of students in CMU's Department of Theatre & Dance got that chance in 2019, when they performed with a renowned company in Japan.
The opportunity arose when the Masashi Action Machine completed a week-long residency at CMU. The troupe is known for an intensive style that incorporates jazz, gymnastics, karate and other influences. Impressed by the work ethic of CMU students, the company invited a group to perform in Japan.
The experience offered dance students a chance to work in a genre new to them while seeing up close what it means to perform professionally.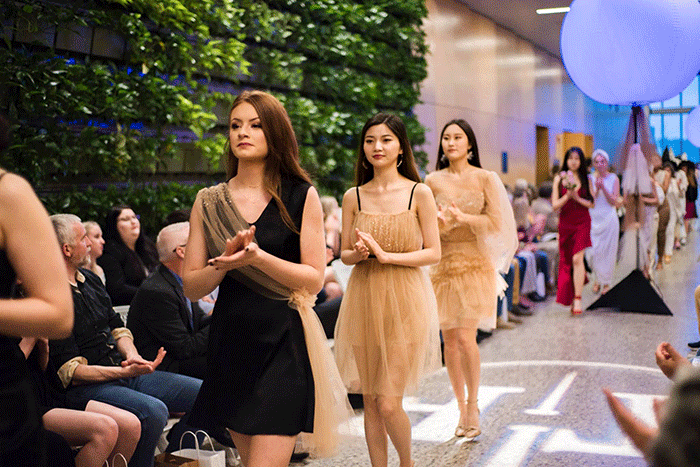 High fashion. Production values to match.
Great fashion and great presentation are inextricably linked.
Our fashion design and merchandising students prove that axiom every spring when they stage the Threads fashion show. They start with cutting-edge apparel, designed and sewn in our campus studios. Then, merchandising students plan and execute a full-on fashion show. PR, photography, studio lighting, event management—they do it all.
It's the kind of experience that our fashion students carry with them long after they've entered the industry, and demonstrates why we're one of the country's top 25 fashion design and merchandising programs.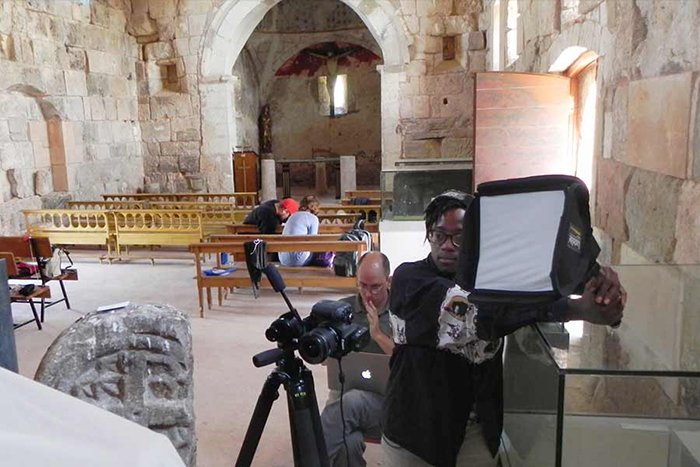 The Renaissance, up close
Seven hundred years ago, in the 14th century, the seeds of the Renaissance were planted in Florence, Italy.
Even today, this Tuscan city remains a source of inspiration for students in our Department of Art & Design. Every summer, 10 students travel to Florence for a month. They explore the city's gardens, churches, museums and countryside, using the historic backdrop as fuel for their own creative expression. At the same time, they study the artistic advances made during the Renaissance at the same places where they hone their Plein air skills.
Of course, students at CMU don't have to travel to Europe to practice their craft. Artists can make use of extensive facilities, including four open-air painting and drawing studios, a ceramics studio, an animation lab, bronze foundry and more.