Student Activities and Involvement
Get involved in everything you've ever dreamed of doing.
Get involved at CMU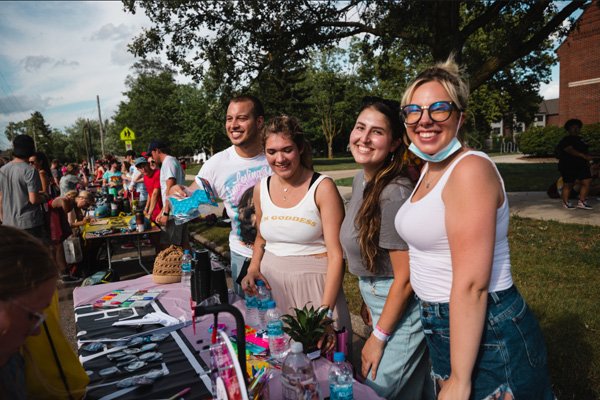 Have fun. Build lasting friendships. Enhance your college experience. Stay Fired Up! Do all this and more when you join a student organization. Whether you're interested in an academic organization, social club, or fraternity, or sorority life — we've got the perfect place for you in one of our nearly 300 student organizations.

Getting involved takes nothing more than showing up! Join one of almost 300 student organizations or go Greek, if that's your style. Whatever you decide, you'll feel more connected to other students and to CMU. National research — and ours — shows that students who are involved on campus have a higher GPA and are more likely to graduate. So, why wouldn't you get involved?!
With more than 500 diverse events on campus each year, you'll find plenty of ways to experience CMU!