Areas of Research
There are 300 top-tier research institutions in the United States, and Central Michigan is one of them. That's important to us. But it's even more important to Michigan, and the Midwest, and the world. Because it means we have the knowledge, capacity and ambition to get big things done. Look in any lab, and there's a good chance you'll find researchers hard at work on the challenges humanity needs to face now.

Keeping ahead of COVID-19
Dr. Sabrina Heidemann, a CMU pediatrician, was on the front lines when the COVID-19 pandemic swept through Michigan in March and April. Soon after, she saw something alarming: A spate of children afflicted with a rare inflammatory disease.
Her pediatric ICU in metro Detroit logged more than 20 cases of multisystem inflammatory syndrome in children (MIS-C). It didn't take long for her to suspect COVID as a trigger. She started asking around, and her colleagues confirmed she was onto something.
That work led to an article in the New England Journal of Medicine, one of the world's most prestigious medical journals.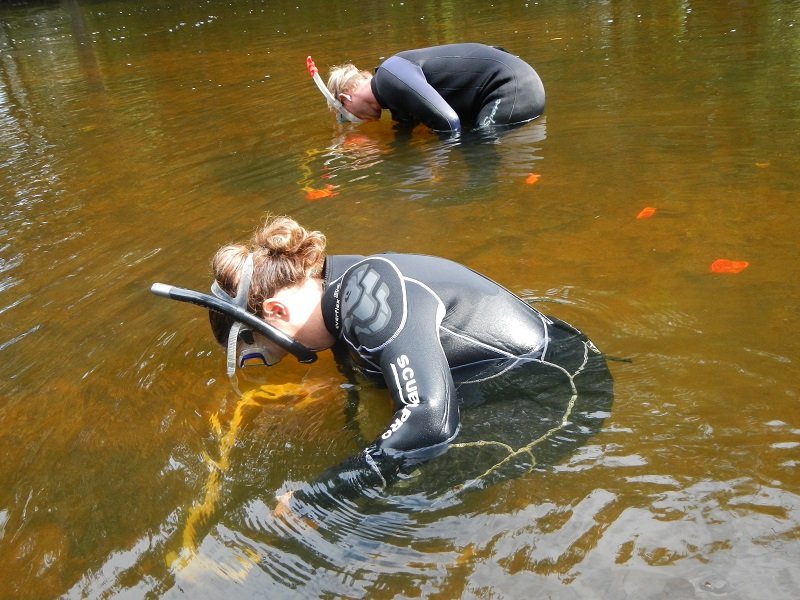 Protecting Michigan Waters
When historic floods washed out a pair of Michigan dams in 2020, the endangered snuffbox mussel was among the biggest casualties.
Biology professor Daelyn Woolnough had spent years analyzing the role mussels play in keeping water clean. When the dams broke, the lakes drained, killing off thousands.
The Michigan Department of Natural Resources wanted to know how much damage was done. And it knew Woolnough was the person to ask. She's enlisted a team of graduate students to study the Tittabawassee and Tobacco rivers. Working alongside state conservation experts, she's working on ways to bring the population back.
Keeping the Dark Side of Digital at Bay
Gen Z has grown up with electronic devices at the ready. But constant exposure to social media can also lead down troubling paths. Kids who don't have the tools to navigate the digital world can fall prey to cyberbullying, dangerous content and other threats.
Sarah Domoff, a member of CMU's psychology faculty, is leading a pilot project to help 6th and 8th graders be mindful of social media. She and a group of student research assistants from CMU's Family Health Lab trained two teachers on healthy social media use. Those teachers will work with 300 6th and 8th-grade students this fall. They'll cover topics such as privacy, learning to assess information and other must-have skills in this always-on age.
Ultimately, Domoff will evaluate how well the program works, and share it with others.