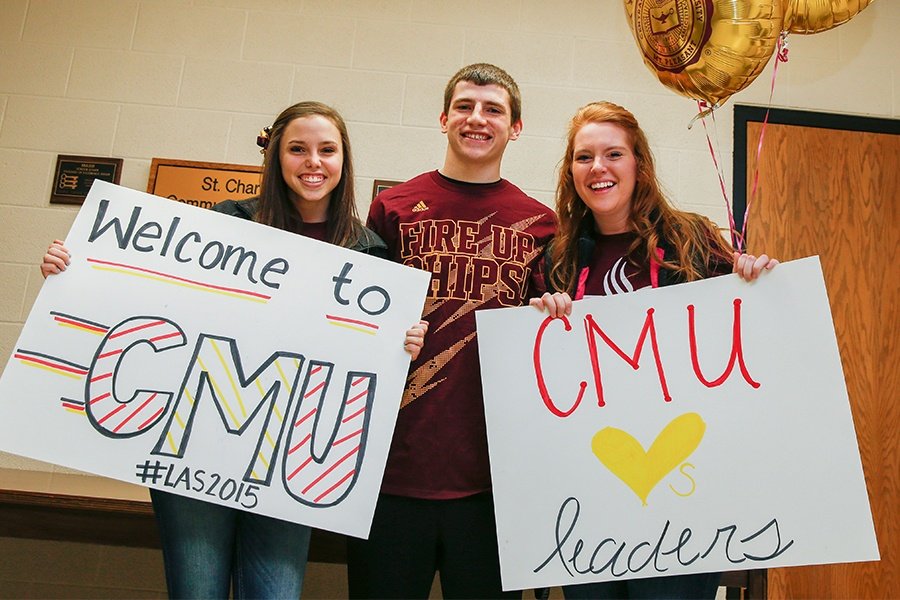 Fired up and Focused
Kyle Helfrich
Student
Biography
Kyle Helfrich came to Mount Pleasant undecided on a major and ready to discover his passion. He was unsure where his path would lead, but knew CMU would give him the opportunities to get there.
"I originally came to CMU because a lot of my family and friends came here and I realized how friendly the campus was," he said. "CMU's emphasis on graduating leaders is awesome because no matter which field I go into or what I get my degree in, being a leader will benefit me greatly."

During his first year at CMU Kyle took EDU 107, an introductory course to teaching. He took it, wondering if teaching was what he was meant to do.

During that course, Kyle was immersed in the teaching field, getting opportunities to spend time in classrooms. It was there he realized it was his calling.

"I was undecided for a while, especially during my first semester on campus," Kyle said. "During my observation hours I visited a classroom for those with emotional impairments, and I loved it."

So, he dove right in.

Kyle is involved with the Special Olympics student organization and participates on unified sports teams, made up of athletes who are impaired and CMU students. He said this is one of his favorite activities he takes part in at CMU.

Kyle also has been the Special Olympics representative on the CMU Student Government Association, advocating for Special Olympics and its athletes.

Through all of his involvement on campus and with Special Olympics, Kyle said his favorite part of his college experience has been being part of the CMU Chippewa family.

"The people are unbelievable," he said. "From the RAs to my hallmates and my roommates, I've been pretty lucky."
Fast Facts
Kyle enjoys the atmosphere of CMU's home football games.
He wants to coach high school football.
Kyle said SGA is a great way to get involved and make change.
Fun Fact
Kyle was a Leader Advancement Scholarship recipient
Hometown
St. Charles, Michigan
Major
Secondary and Special Education
College
College of Education and Human Services
Expected Graduation
May 2020
Major
Secondary and Special Education
College
College of Education and Human Services
The people are unbelievable.