CMU Center for GISci
The Center for Geographic Information Center at Central Michigan University has provided geospatial facilities and services to the university, government agencies, non-profit organizations, and private industry for over 25 years. As a regional leader in Geographic Information Science, CGIS promotes and supports inter/multi/trans-disciplinary creative and scholarly activities through the development and application of geospatial technologies.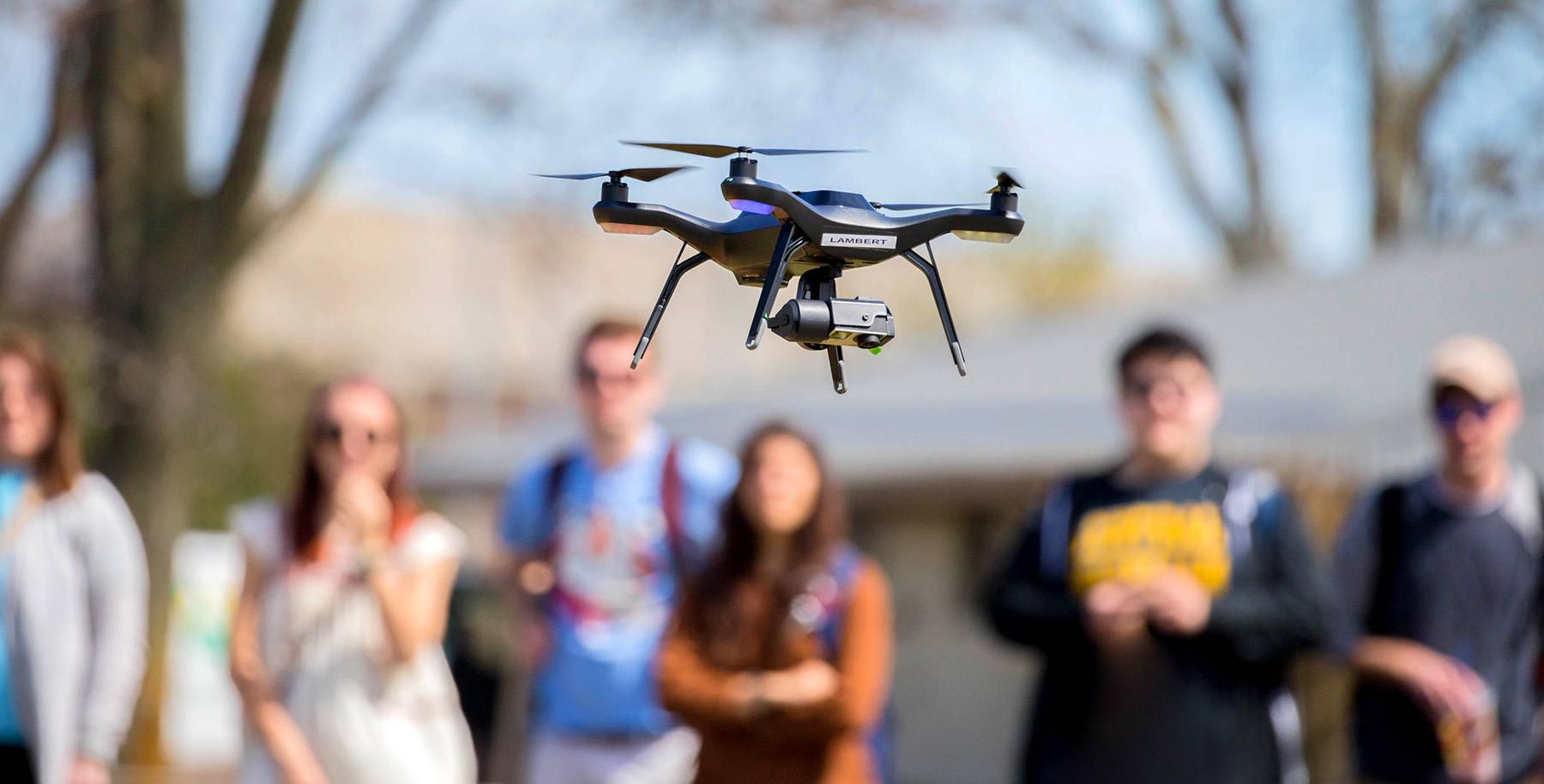 Facilities
The Center for Geographic Information Science facilities are available to all CMU students and faculty. Students wishing to use the GIS Center should have their supervising faculty contact the director to arrange access.
Space
~1200 sq. ft. total.
Seating for 8 workstations.
Darkroom for Spectroscopy and Photogrammetry.
Workshop for Unmanned Aerial Systems.
Computing
2 Workstations and 3 Desktops with 16 – 64 Gb of RAM and dedicated GPU.
2 Servers:

Server 1: Virtual Computing Environment for Enterprise GIS Development and Deployment.
Server 2: 2x Quad Core Xeon, 256 GB RAM, and NVIDIA Quadro P5000 for large projects and photogrammetry.

Software

Agisoft Metashape (formerly Photoscan Pro).
ESRI ArcGIS Pro Suite.
Harris ENVI.
Matlab.
Pix4D.
Trimble E-cognition.
Equipment
Trimble RTK GPS.
Micasense 10-band Multispectral Sensor.
Parrot Sequoia Multispectral Sensor.
FLIR Duo R (Thermal).
Fleet of 10+ UAS.
2 spectrometers (450 – 950 nm) with leaf clip.
Plotter.
Services
Consultations: Data and Research Methods
Custom Cartography and Geovisualization
GIS Data and Database Development
Remote Sensing

Satellite & Unmanned Aerial Systems
Hyperspectral, Multispectral, LiDAR, Photogrammetry

Object-Based Image Analysis, Digital Elevation Models, Machine Learning
Spatial Analysis and Modeling
People
Dr. Benjamin W. Heumann, Director

A Michigan native, Dr. Heumann received his Ph.D. from the University of North Carolina - Chapel Hill in 2011.
He has experience working on a wide range of projects using GIS and remote sensing around the world from local scales in Quebec and Michigan, the Galapagos Islands and Thailand, to continental scales in Europe and Africa.

Affiliated Faculty
Scott De Brestian

College of the Arts & Media
Assistant Professor: Art History
Wightman 133
debre1sc@cmich.edu
Jeremy Davis
College of the Arts & Media
Assistant Professor: Sculpture
Wightman 148B
davis7jc@cmich.edu
Cathy Willermet
College of Liberal Arts & Social Sciences
Professor: Anthropology
Anspach 124
wille2cm@cmich.edu