Central Michigan University Libraries and Martin Luther King Jr.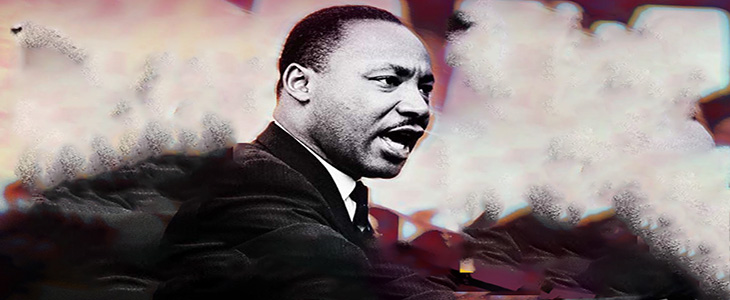 Central Michigan University Libraries are proud to recognize and celebrate the legacy of Martin Luther King Jr. during the annual week observance.
Dr. King's message of nonviolence and civil rights continues to inspire and guide us in our efforts to promote equity and inclusion on campus and beyond. The Libraries are committed to providing resources and support that promote diversity, equity, and inclusion, and that reflect the experiences and perspectives of all members of our community.
The Libraries' collections include a wide range of materials on the Civil Rights Movement, including books, videos, and primary source documents. These resources provide valuable insights into the history and legacy of Dr. King and the Civil Rights Movement and can help educate and inspire future generations.
View our curated booklist at library.cmich.edu/MLKJR.
Speak with a librarian at library.cmich.edu/ask.

In addition to the Libraries' collections, the university also offers several events and programs throughout the MLK week that give students and community members an opportunity to learn more about Dr. King's life and legacy, and to reflect on the ongoing struggle for civil rights and social justice.

Let's continue to be inspired by his speeches, writings, and actions as we work towards a more just and equitable society for all.