Find yourself – and what you need – at the CMU Libraries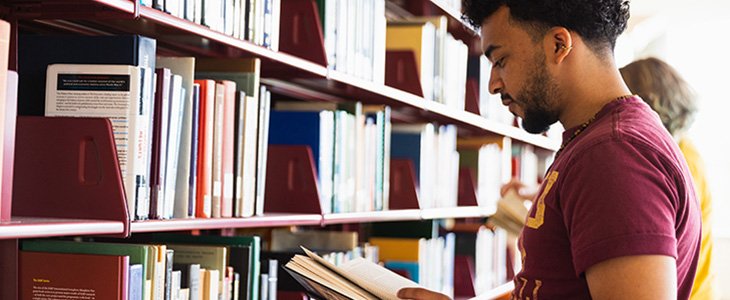 When people describe a library, they usually mention books. At the Park Library, some of the most popular resources are the study spaces and printers. However, the Central Michigan University Libraries offer students much more than books, printers, and study spaces.
According to a recent article in the New York Times, "A Love Letter to Libraries, Long Overdue," libraries are "…not 'just' about the written word…The modern library keeps its citizens warm, safe, healthy, entertained, educated, hydrated and, above all, connected."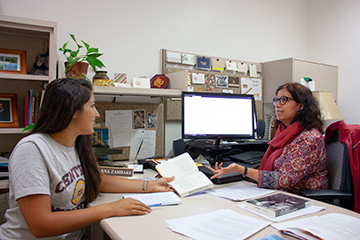 Certainly, we hope that our students explore the knowledge available in our physical and digital collections! When you visit the Park Library, we also hope that you use it as a place to connect with students and faculty outside the classroom, hear interesting speakers, and be inspired by art. We encourage you to take advantage of academic help from experts who can assist you with research, writing, math, and more. When you study at the library, whether alone or in a group, we hope your learning extends beyond your course content. We hope you see yourself reflected in our collections and artwork and that you take time to contemplate your values and goals.
Everyone is welcome at the Park Library. The library is your space. The NYT's article put it this way:

"…you never need a reason or an invitation to go to the library. You aren't required to make a reservation
ahead of time or purchase a cup of coffee while you're there. You can pop in when your Wi-Fi is on the fritz
or you need a break from your roommates. You might go there to dry off or to cool down. To study for algebra
or to read a romance novel. To stock up on thrillers or to take stock of your less-than-thrilling life. To meet a
friend or to be alone. For a bit of excitement or for a moment of calm."
Although you can make a reservation for a study room and you could purchase a cup of coffee in the Ponder Café, neither are required. The Park Library is open seven days a week for more than 100 hours a week to fit your busy schedule. Whether you're craving a quiet study atmosphere, need a space for your group to work, need peer-reviewed resources for a course project, or want to relax with a movie or fiction book, we hope you find what you need at the Park Library.
CMU Libraries is one of many resources supporting your academic journey. As you work toward completing your degree, we hope that you will explore the library's resources and that they will enrich your life. In the words of the NYT's article, "What we borrow from [libraries] pales in comparison to what we keep."