Unveiling the Library Collections: Your Gateway to Academic Success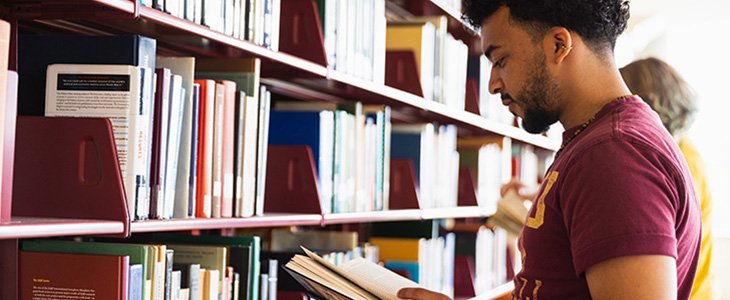 As you engage with your coursework, your library can become your sanctuary for knowledge and learning. Traditionally, collections have been the cornerstone of libraries. The CMU Libraries are committed to providing you with the materials you need to thrive in your courses. In a 2023 library survey of CMU students, an overwhelming 94.7% of students expressed confidence in the library's ability to support their academic success through our collections.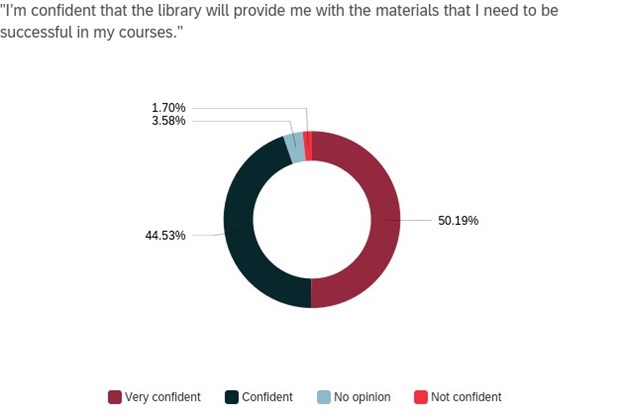 We take great pride in curating collections aligned with your interests and academic pursuits. It is heartening that 91.6% of survey respondents reported being somewhat or very satisfied with the collections we offer. Delving deeper into the survey results, students shared which materials were most crucial to their success.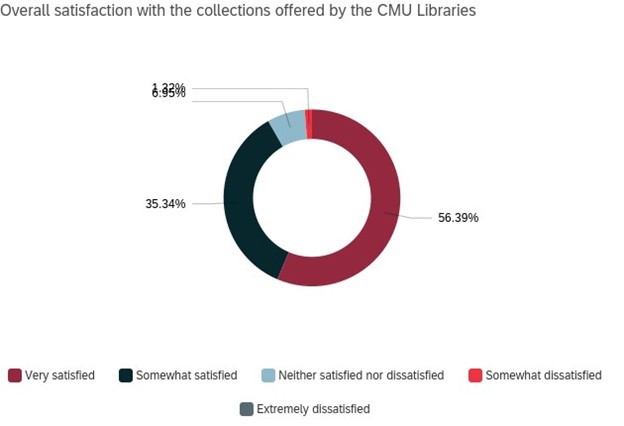 Key materials for success
Students appreciate having access to essential resources, with journal articles and scholarly books topping the list. 84.9% of survey respondents valued access to journal articles for their academic rigor and up-to-date information, and 80.3% of students valued scholarly books, which provide in-depth analysis and context.
We were delighted to see that students increasingly recognize the importance of data sets (68.9%) and primary resources (63.9%) for their academic pursuits. These materials play a significant role in various fields of study and can be instrumental in enriching your research and critical analysis skills.
Embracing digital books and the magic of physical books
In an age of digital transformation, it comes as no surprise that scholarly e-books have gained popularity among students. Most respondents (57.9%) preferred using scholarly e-books for their convenience, portability, and accessibility. This highlights the importance of our commitment to providing an extensive array of e-books to support your academic interests.
However, the allure of physical books has not disappeared, especially when it comes to fiction. While 43.4% of survey respondents preferred physical books for fiction reading, 24.8% favored e-books, and 31.9% had no preference. There's something satisfying about flipping through the pages of a physical book, getting lost in its narrative, and enjoying the sensory experience it offers.
How to make the most of our collections
Explore Library Resources: Familiarize yourself with the library's extensive collection of books, journals, databases, and primary resources to enhance your academic journey.
Seek Guidance from Librarians: Our librarians are eager to assist you in finding the right resources for your assignments and projects. Don't hesitate to approach them for personalized recommendations.
Utilize Digital Tools: Take advantage of databases and search tools to access a vast range of academic materials from the comfort of your dorm room or residence.
Discover the Clarke Historical Library's Collections: Enjoy learning more about CMU and Michigan history and handle historic resources on topics ranging from children's literature and angling to historic newspapers and presidential candidate biographies.
Stay Curious and Exploratory: Don't limit yourself to the course reading list. Venture into related subjects and explore materials that pique your curiosity.
Conclusion
As you immerse yourself in your academic studies, remember that the library collections are your allies in achieving academic excellence. The CMU Libraries are committed to providing you with a diverse range of resources, from scholarly articles and books to data sets and primary sources. Whether you prefer the convenience of e-journals and e-books or the enchantment of physical books, we have it all!
Step into the world of knowledge, explore beyond the syllabus, and let the library collections pave the way for your success.
Happy reading!
Blog:
University Libraries
posted | Last Modified: | Author:
by Kathy M. Irwin
| Categories:
CMU Libraries