Faculty Distinguished Service Award - Current Winners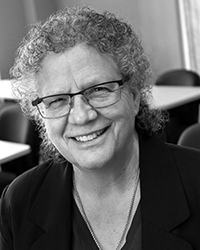 Susan Grettenberger
Department of Sociology, Anthropology & Social Work,
2022 Faculty Distinguished Service Award Winner
Dr. Susan Grettenberger, a faculty member in the Department of Sociology, Anthropology & Social work, joined CMU in 2002 as the field director. She has been the program director of CMU's accredited social work program since 2006. A licensed clinical social worker, her practice experience includes direct services and administration, in the areas of child welfare, domestic violence, substance abuse and HIV/AIDS, primarily in Latino communities in Michigan and Chicago. Dr. Grettenberger has conducted research on various aspects of the federal faith-based initiatives and HIV/AIDS. Before joining CMU's faculty, Dr. Grettenberger taught for Michigan State University in the graduate and undergraduate social work and public administration programs.
Bradley Swanson
Department of Biology
2022 Faculty Distinguished Service Award Winner
Dr. Bradley Swanson, a faculty member in the Department of Biology, joined CMU in 2001, and works in the field of conservation genetics, working on a variety of organisms. He served as the Director of Environmental Studies for four years, as the Chairperson of the Academic Senate for 3 years, and is currently the Director of the Office of Graduate Studies. Dr. Swanson has served as the major advisor for 40 Master's students and mentored 56 undergraduate student researchers at CMU. Dr. Swanson has also won the Honors Professor of the Year, Excellence in Teaching Award, the Provosts Award for Outstanding Research, and the President's Award for Outstanding Research.