Government and External Relations Staff
​​​​​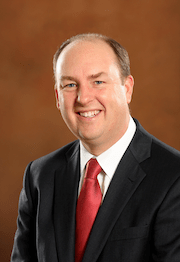 Toby Roth, Associate Vice President, Government & External Relations
rothj1t@cmich.edu
Toby is responsible for working with the Michigan Legislature to improve annual state higher education funding for CMU. Toby also:
identifies other areas of the budget able to provide funds to specific CMU programs.
tracks various pieces of legislation that could have an impact on CMU programs,

works as a liaison to introduce the president, vice presidents, deans and other CMU personnel to Lansing policymakers, and
invites legislators and members of the administration to the Mount Pleasant campus so that policymakers better understand the university's mission and vision.

Toby also works with the Michigan Congressional Delegation on a daily basis in an effort to raise the profile of CMU in Washington, D.C. He has accompanied numerous faculty to Washington in an effort to increase federal support for various CMU programs. He has also brought several federal officials to the CMU campus in an effort to inform and educate them about CMU's mission and research efforts. Toby joined the CMU team in 2001.
---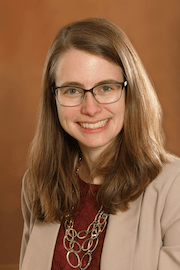 Megan Morris, Government Relations Associate
gill1mm@cmich.edu
Megan Morris brings over five years of experience working in the Michigan Legislature back to her alma mater, where she has a presence both in Mount Pleasant and in Lansing.
Megan's role includes tracking and advocating for state higher education funding and additional CMU budget priorities, as well as following various pieces of legislation that could affect CMU programs. She assists in coordinating campus outreach in the capital and is a resource for elected officials who have questions regarding the university.

On campus, Megan meets with faculty, administrative staff, and students to learn about the newest initiatives and opportunities at the university, and she shares them with Lansing policymakers. She helps connect students with internship opportunities in Lansing and welcomes elected officials who visit CMU's facilities.

Megan has a Bachelor of Science from CMU. She joined the Government and External Relations team in 2019.
---
Angie Armstrong, Coordinator
messe1am@cmich.edu
Angie joined the CMU Government Relations staff in the spring of 2012. She coordinates Government Relations activities from the Mount Pleasant office.
Angie has a Bachelor of Applied Arts from CMU and has worked on-campus since 2001.