About Dr. McNair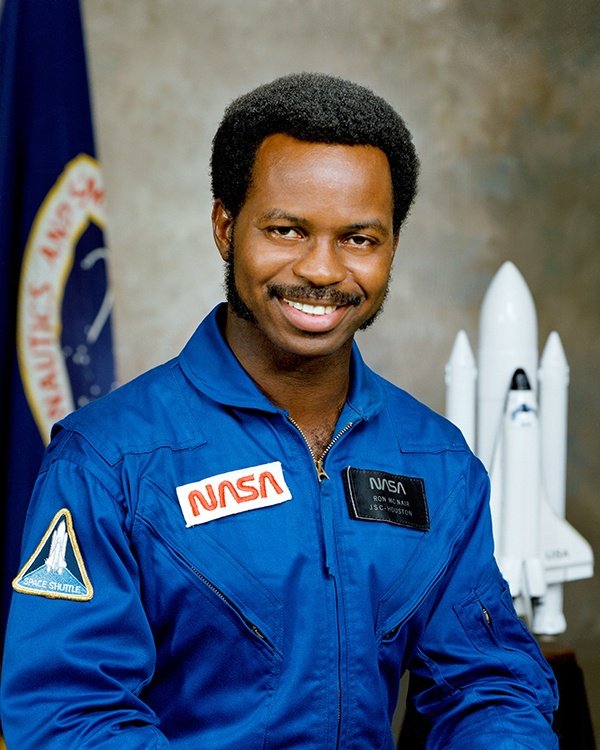 In 1986, in memory of Dr. Ronald E. McNair, the United States Congress established the Ronald E. McNair Post-Baccalaureate Achievement Program, commonly known as the McNair Scholars Program. The program was created to increase educational opportunities to students who are from low-income, first-generation families, and/or those who are from ethnic backgrounds traditionally underrepresented in graduate education. It is funded through the Department of Education.

Dr. McNair's career as a scholar and astronaut stands as an inspiration to all McNair program participants. Ronald E. McNair, the second African American to fly in space, was born on October 12, 1950 in Lake City, South Carolina. While in junior high school, Dr. McNair was inspired by a teacher who recognized his scientific potential and believed in him. He graduated as valedictorian from Carver High School in 1967. In 1971, he received his bachelor's degree magna cum laude in Physics from North Carolina A&T State University (Greensboro). Five years later, in 1976, he earned a Ph.D. from the Massachusetts Institute of Technology (MIT)

Dr. McNair's many distinctions include: Presidential Scholar (1971-74), Ford Foundation Fellow (1971-74), National Fellowship Fund Fellow (1974-75), and NATO Fellow (1975).
In 1978, the National Aeronautics and Space Administration (NASA) selected Dr. McNair as a candidate for the space shuttle program. After completing a one-year special training and evaluation program, he became qualified for assignment as a mission specialist astronaut.

His first space shuttle mission launched successfully from Kennedy Space Center in Florida on February 3, 1984. Two years later, Dr. McNair was selected by NASA to serve as mission specialist aboard the ill-fated U.S. Challenger space shuttle. He was killed instantly when the Challenger exploded one minute, thirteen seconds after it was launched.

Dr. McNair's career as a scholar and mission specialist astronaut was abruptly ended with his untimely death aboard the U.S. Challenger. His achievements, however, were not limited to academia and those as an astronaut. He was a sixth degree black belt in Karate and an accomplished saxophonist as well. Married to Cheryl Moore, Dr. McNair was a devoted husband and a loving father to their two children, Reginald Ervin and Joy Cheray.
His lifelong commitment to scholarship lives on in the McNair scholars who are selected each year to participate in the many McNair programs across the United States. The McNair Scholars Program at Central Michigan University is dedicated to preserving Dr. McNair's legacy of scholarship and accomplishment.​​​​​​