Black Registered Student Organizations
Consider joining a cultural group to round out your college experience, or discover how academic achievement, service and social interaction make up the Greek experience at CMU. Build your confidence, résumé, leadership skills, friendships and a new world view by joining a CMU student group.
African Student Association

Creating a united African community among both students and faculty and promotes diversity and cultural awareness about our peers by integrating the African culture at CMU's campus.
Contact: asa.cmu92@gmail.com
Men About Change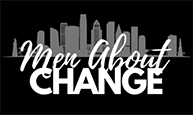 Provides young men at with the opportunity to enhance their leadership skills as well as obtain professional and academic guidance in order to help them obtain their undergraduate degrees while preparing them to assist other young men to do the same.
Contact: pounc1el@cmich.edu
Minority Association of Pre-Medical Students (MAPS)

Committed to supporting current and future underrepresented minority medical students, addressing the needs of underserved communities, and increasing the number of clinically excellent, culturally competent and socially conscious physicians.
Contact: famut1me@cmich.edu
The National Association for the Advancement of Colored People (NAACP)

Minority student organization that is dedicated to empowering and enlightening all students but more specifically students of some sort of distinction.
Contact: hall1ro@cmich.edu
National Association of Black Accountants

Open to all students majoring in Accounting, Finance, Information Systems and other business-related majors. Aims to diversify the College Business Administration and provide the business leaders of the future with leadership opportunities.
Contact: marcu1e@cmich.edu
National Pan-Hellenic Council
The National Pan-Hellenic Council, Incorporated (NPHC) is composed of nine international Greek-letter sororities and fraternities.
National Society of Black Engineers

Increase the number of culturally responsible black engineers who excel academically, succeed professionally and positively impact the community.
Contact: nsbecmu@gmail.com
Organization for Black Unity

Forming a support network to help foster retention and involvement among students at CMU.
Instagram: obuatcmu
Sophisticated Women of Color

Geared around enriching young women's minds. Trying to create a safe haven so they can come together and express ideas for bettering our world and the community.
Contact: sophisticatedwomen06@outlook.com