IMPACT Staff
The Office of Multicultural Academic Student Services looks for student leaders to serve on the Core Committee for IMPACT each year. This is an excellent opportunity for upperclassmen who are passionate about helping new multicultural students successfully transition into Central Michigan University.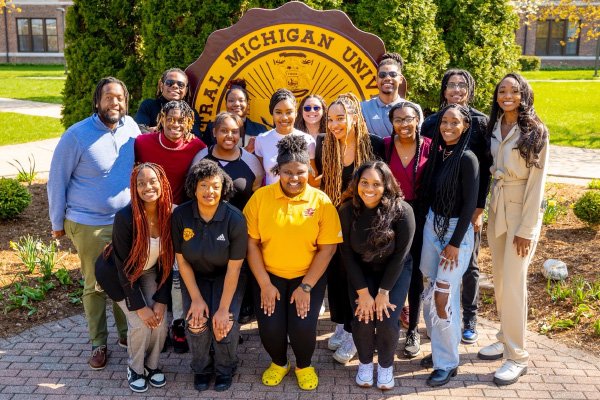 Program Team
Program Chair: Dasia Myles
Entertainment Coordinator: Tatiana Mason
Workshop Coordinator: Tupac Holmes
Program Assistant: Eric Elmoore
Administrative Team
Interim Administrative Chair: Sydney Butler
Registration Coordinator: Alayna Jones
Logististics Team
Logistics Team Chair: Shayla Sanders
Key Team Coordinator: Tiara Rand
Engagement Team
Engagement Chair: Ciara Warlick
Mentor Coordinators: Mya Grant Aliyah Howard and Elijah Lewis
Mentor Assistant: Michael Naylor
Advisors
Alfred Harper III, Assistant Director of Multicultural Student Education
Emma Massey, Graduate Assistant for Student Activities and Involvement
Program Director
Jewel Larkins, Assistant Director of Mentoring
IMPACT Volunteer Positions
Engagement Team: Mentors
Mentors lead students in small groups and discuss a variety of topics related to successful transition and persistence at Central Michigan University. Each first-year student is assigned a mentor who is responsible for maintaining contact with participants throughout the academic year through both individual contact and small group activities.
Logistics Team: Key Team
Key Team members will ensure that the logistic flow of the conference runs smoothly. They are in charge of room set ups, production, speaker hospitality, program safety and overall conference logistics. They will possess strong customer service, event planning and critical thinking skills.
For more information regarding any of these positions, contact impact@cmich.edu.