Power After Purity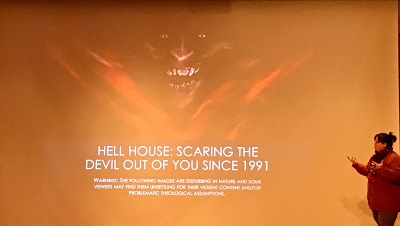 Dr. Sara Moslener, a professor in CMU's Department of Philosophy and Religion, currently runs the After Purity Project, a collection of stories from people who have left evangelical purity culture. The goal of the project is to situate these stories within broader histories of evangelicalism, sexuality, racism and U.S. politics.
The topic of purity culture has received a lot of attention following the Atlanta shooting of March 16, 2021. The shooter, who was a white conservative Christian male, killed eight people including six Asian-American women. When law enforcement described the shooter as attempting to eradicate sexual temptation, many former evangelicals recognized the language of purity culture.
The Evangelical Purity Movement created a sexual ethic rooted in strict gender roles, racial purity and control over women's bodies beginning in the early 1990s. The movement promoted a biblical view that advocated for strict sexual abstinence before marriage. Those involved believed that "waiting" would make them more favorable to God. The influence of the purity movement reached beyond the church, jumpstarting an entire industry with purity rings, pledges and celebratory balls.
This movement which used concerts, pop stars and motivational speeches to encourage teenagers to "save themselves" and better serve the Lord targeted young women in particular. In purity culture, women who dressed immodestly tempted men and therefore disrupted and threatened their path to purity. This impacted the view that many women had of themselves, Linda Kay Klein told the New York Times, "I remember feeling like I was a bad person." The movement used the Bible to justify the shame and control over women's bodies, something that traumatized followers decades later. This is where Dr. Moslener and her After Purity Project come in.
Dr. Moslener has been studying evangelical purity culture for over a decade. She started as a graduate student in a religious studies program and has since been working to educate others on the evangelical purity movement and better understand her own experiences within purity culture.
In 2015, two years into teaching at CMU, Dr. Moslener published her first book, Virgin Nation: Sexual Purity and American Adolescence. At the time, her only goal was to get the information out and enjoy the result of her hard work; however, something unexpected happened. Dr. Moslener noted, "[people] started talking about it and writing about it…academic books don't usually receive a lot of attention."
Dr. Moslener realized just how hungry people were to make sense of their own experiences with evangelical purity culture and connect with others who could relate. This is when the After Purity Project was launched. The project is designed to help people heal from their traumas rooted in purity culture by highlighting their stories and providing an online platform that ensures user confidentiality.
By creating the After Purity Project, Dr. Moslener nurtures a safe environment where people negatively affected by purity culture can emotionally unload and feel supported.

At CMU, we do research and real-world results.
Story by ORGS intern Hailey Nelson
May 2021