CMU Math Placement
About CMU Math Placement
The CMU Math Placement is hosted by Stemify, a web-based, artificially intelligent math assessment and learning system. This placement assessment will help decide what mathematics courses to enroll in at CMU, as well as to help you prepare for your course through the use of the Learning Library.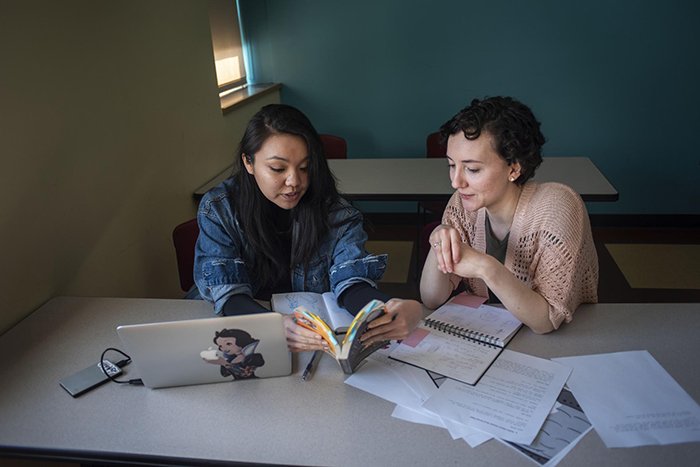 Taking the CMU Math Placement
All First-Year or New CMU Students:
If you are just beginning your CMU journey, you are required to complete the CMU Math placement assessment.
Current CMU Students:
If you are a current CMU student who needs to decide what level of math you should take for your major, pre-requisites, etc., you should complete the CMU Math placement assessment.
• Be sure you are logged into Centrallink and then use the button below to access Stemify (otherwise your score will not be reported to CMU).
• You will need to enter your CMU Global ID (such as smith1ab) and password. Please do not use your 6-digit student ID number).
• Make sure you have paper, a pencil/pen, and a calculator to work out the assessment problems.
• Before taking the CMU Math Placement, you need to answer 10 quick quiz questions to learn which assessment to take. You can find the link to the quiz on the Stemify homepage (see the Stemify Student Quick Start Guide for help).
• Using older versions of Google Chrome browsers may cause user issues. For the best experience, please use the most updated version of Google Chrome.
• You will be asked approximately 33 questions.
• You will have 180 minutes to complete the questions (you need to answer all questions at this time - do not log off during the assessment!). If you do not complete the questions within that time, you will have to re-take it.
• You are only allowed a total of 5 attempts on the CMU (Stemify) Placement, including partially completed attempts.
• Be honest about your skill level. There is no benefit to cheating on the CMU Math Placement - this could result in you taking a class that does not match your current math level, leading to wasted time and money, and delayed degree completion.
The goal of the CMU Math Placement is to measure your current skill level so you will be successful in your course/s.
• Improve your score (if needed): Use the Personalized Study Plan you get after the assessment to review math concepts before retaking the CMU Math Placement. You can also use the Stemify Learning Library to practice your math skills.
• After completing the assessment, you will see details on the concepts you have mastered and those you have yet to master. Your placement into a math course is based on the score.
• Your CMU Stemify Math Placement score will be automatically added to your CMU records within approximately 24 hours after completing it.
• If you are satisfied with your placement, no further action is needed.
• If you want to try to improve your score/placement, you can take the CMU Math Placement again after 48 hours. Your highest score will be used for placement.
Remember you must be logged into Centrallink before accessing the Stemify website.
Your score
Using the table below, write in the course(s) you're eligible to take (print your results if you wish). You will discuss your results with your Academic Advisor.
| CMU Math Course | Algebra Score | Calculus Score |
| --- | --- | --- |
| MTH 101 | 0 - 9 | N/A |
| MTH 105 | 10 - 17 | N/A |
| MTH 107 | 18 - 26 | N/A |
| MTH 109 | 27 + | 17 - 21 |
| MTH 113 | 0 - 9 | N/A |
| MTH 130 | 27 + | 17 - 21 |
| MTH 132 | N/A | 22 + |
| MTH 217 | 27 + | 17 - 21 |
| STA 282 | 18 - 26 | N/A |