Student Organizations at CMU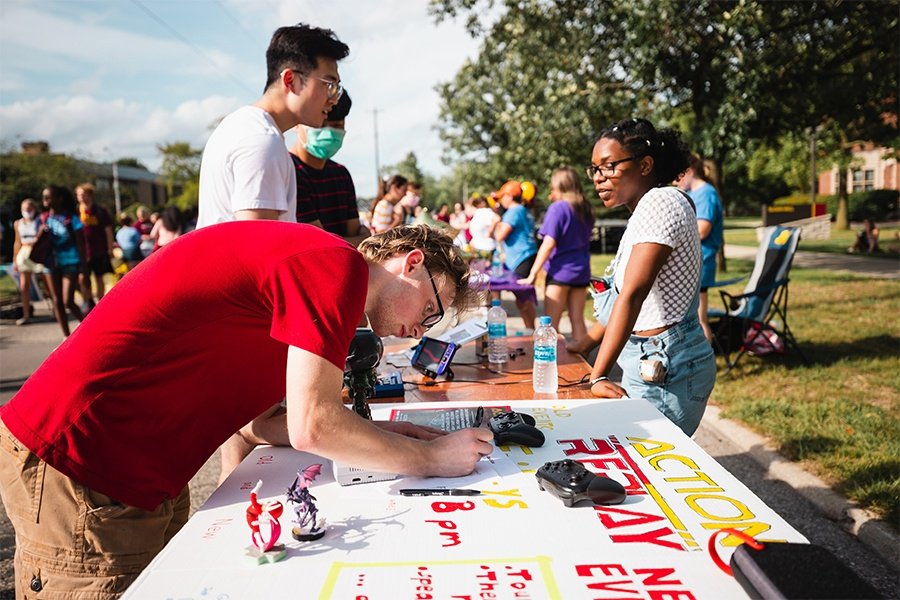 We're here to help you do more of what you love and to present opportunities for you to discover new interests so you can do even more. Our list of social, athletic, artistic, professional and other special interest student organizations offers more than 400 different groups, including everything from the Advertising Club to Zeta Theta Pi.
Registered Student Organizations (RSOs) give you a place to be yourself and to be around others who share your interests — but there's more to it than that. In your student organization, you'll have the chance to develop your leadership skills. And when your involvement is driven by your passion, you may be setting the path for others to follow your lead. That event you plan for Alpha Kappa Psi — a coed business fraternity — may just be practice for when you're asked to plan a networking event at your internship. The public relations plan you're putting together for PR Central will look great on a resume.
We know the sky is the limit, and there's always something more that you can get going. That's why we make it easy for you to start a new student organization if there isn't already one that fits your needs.
It's time to make new connections. Take a look at what we offer now. And then get planning how you'll fit right in.
Explore Student Organizations