About the Institute
Opened in 1997, Central Michigan University's Sarah R. Opperman Leadership Institute gives students an opportunity to develop their leadership qualities. The CMU Leadership Institute functions as the coordinating body for the university's present and future leadership-related activities and programming. Students enrolled in the institute's inaugural leadership programs will become ambassadors for new initiatives that will serve a growing network of Michigan's grade school and high school students and educators as well as public and private working professionals.
The Leadership Institute is committed to providing students and members of the community with opportunities to continually enhance their leadership skills. The vision of the Leadership Institute is to become the premier institution in providing leadership training, education, and development to the citizens of Michigan.
The Leadership Institute creates opportunities for all CMU students to:
Gain a working knowledge of leadership theory and its application.
Develop an understanding of the intersections of their identities and how they relate to others.
Develop healthy relationships, manage conflict, appreciate diversity, and demonstrate care for others.
Understand their responsibility as a citizen and value integrity.

The CMU Leadership Institute has two locations in the heart of the CMU campus. The Leadership Institute's program office operates in the Bovee University Center, Suite 201. Academic Leadership Institute programs are located at the center of campus in Powers Hall, Suite 100.
The Leadership Institute is named for Sarah R. Opperman. Ms. Opperman graduated from CMU in 1981 with a double major in Business and Journalism. She joined The Dow Chemical Company in 1981, retiring in 2009 as vice president of Global Government Affairs and Public Policy. While at Dow, she was awarded the Genesis Award for Excellence in People Development. She currently is director on the Isabella Bank and Isabella Bank Corporation Boards. Opperman was appointed to the CMU Board of Trustees in 2009 and served an eight-year term, including two years as chair. She previously served on the CMU Alumni Association Board and currently is a member of CMU's Advancement Board. CMU honored her with the Centennial Award in 1993 and she was named to the CMU Journalism Hall of Fame in 2006. She also volunteers with the MidMichigan Health Foundation and the United Way of Midland County.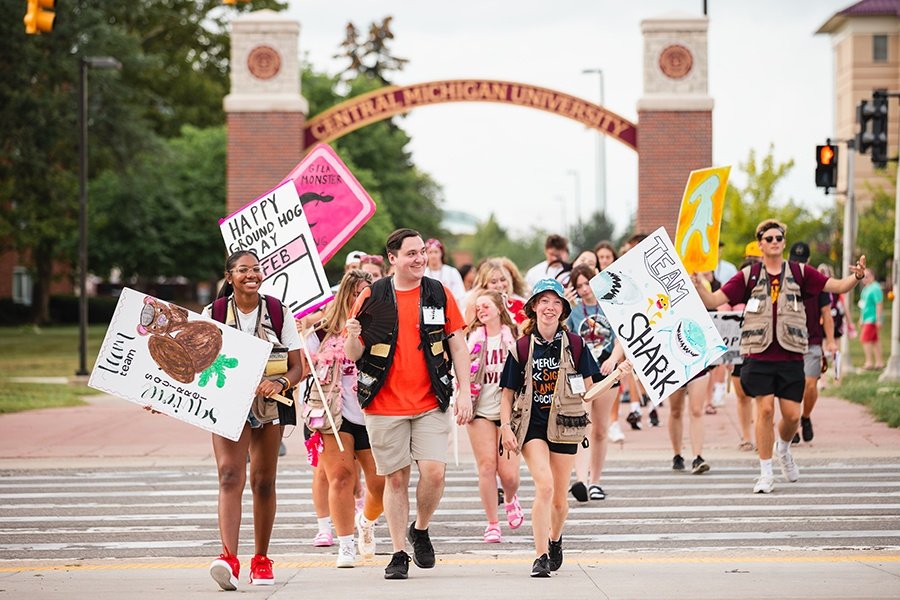 Mission and Vision
The Sarah R. Opperman Leadership Institute empowers individuals to contribute to a more socially responsible world with integrity and conviction.
CMU Defines Leadership Education
"Building capacity to solve problems, create value, and thrive in a changing and challenging world." (Adopted from Dr. Ron Heifetz's presentation to the International Leadership Association, 4 November 2016.)