CLEP Testing
The College Level Examination Program (CLEP) sponsored by the College Board, allows students and prospective students to demonstrate their academic proficiency in various general areas and specific subjects.
The minimum scores for CLEP subject examinations are determined by the department authorizing credit for the subject. For more information on CLEP at CMU and applying for credit, review the Bulletin you are admitted under and/or speak with an academic advisor.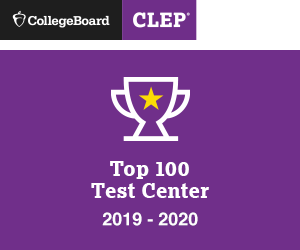 Registering and scheduling a CLEP exam
Students are responsible for determining eligibility for CLEP credit.
To register and schedule a CLEP exam, please follow these steps:


Select and pay for a CLEP exam at the College Board Website.
Print the Admission Ticket and bring this with you to the Certified Testing Center.
Schedule your CLEP exam with the Certified Testing Center through the online scheduler or by calling 989-774-1092.
Testers must have a photo ID (driver's license preferred), the CLEP Admission Ticket, and the $30.00 test administration fee (payable via debit card, credit card, check, or cash in the exact amount) at the time of your appointment. This fee cannot be billed to your student account.