Scheduling an Appointment
All exams are by appointment only by using the appropriate scheduler listed below. It's important to schedule exams early to ensure availability before course deadlines. Exams may be scheduled up to 2 months in advance. Scheduling is based on average completion time, but testers will be granted the full time allowed as needed.
Mt. Pleasant Campus Appointments in Park Library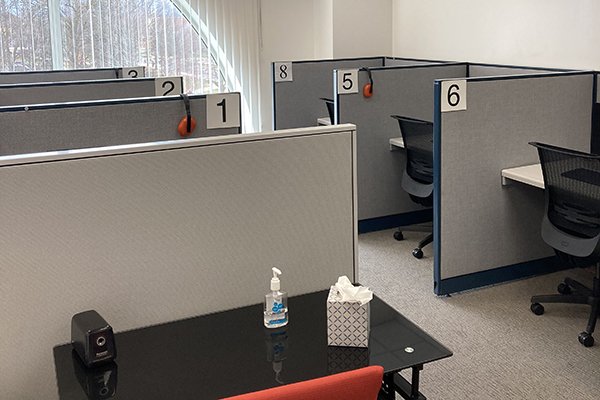 Appointments at CMU Centers in Michigan
CMU students away from the Mt. Pleasant campus may be able to have exams proctored at one of CMU's locations in Michigan. To view specific times, locations, and a list of available exams, see our
online appointment scheduler
.
Student Disability Services Testing