Spirit and Traditions
Since opening its doors in 1892, Central Michigan University has had a long, proud history of campus traditions, songs, legends, and annual events.
Join us on campus to cheer on the Chippewas at a football or basketball game. Explore our history or the history of our neighbors, the Saginaw Chippewa Indian Tribe. And learn more about our time-honored campus traditions, from the annual Cardboard Boat Race to the Legends of the Dark Tour.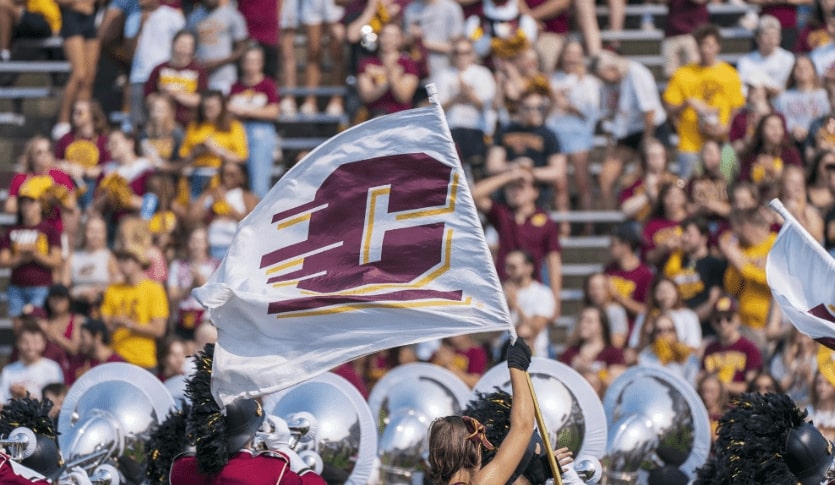 Campus spirit
Need a refresher on the Fight Song lyrics? Ever wonder why the Tree Ceremony began? Our campus spirit shines through every day, on campus and beyond.
Campus traditions
Join us for our annual Homecoming celebration, meet members of the Native American community at our CMU Pow Wow, or participate in the CMU vs. WMU Blood Drive. CMU has a wealth of rich traditions that bring our entire community together.
Our history
CMU traces its heritage back to 1892 when 31 aspiring teachers enrolled in the Central Michigan Normal School and Business Institute in downtown Mount Pleasant. Renamed Central Michigan University in 1959, the institution maintains the same values today that were inscribed on our seal in 1892: sapientia, virtus, amicitia ( wisdom, virtue, and friendship).