Meet the Counseling Center Staff
Learn more about the Counseling Center team, including their experiences in and approach to counseling.
​Counselors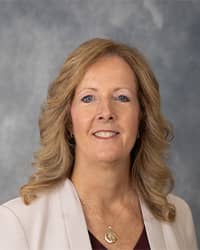 Melissa Hutchinson, MA, LPC, NCC
Executive Director of Counseling Services
College is a time of considerable growth for students. It can be both fulfilling and challenging. Counseling can be an opportunity for students to engage in self-exploration and problem-solving, especially when things feel difficult and overwhelming. Each student is unique, arriving at CMU with their own life experiences. I will honor your individuality throughout the counseling experience and tailor my interventions to meet your needs. Openness and trust are the heart of the counseling relationship and I will work hard to build that trust with each student. I have been in practice since 1997 and working as a CMU counselor since 2004. I have experience with a variety of concerns experienced by students and provide both individual and group counseling. I completed my Bachelor of Science in Psychology from Michigan State University and my Master of Arts in Professional Counseling from Central Michigan University. In 2017 I transitioned into the role of Counseling Center director. It is my honor to oversee the center and the support provided to CMU students in order to promote their emotional well-being and academic success.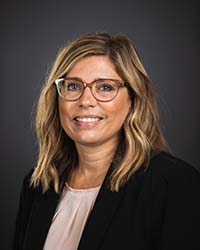 Kristie Miner, MA, LPC
Associate Director
I believe that making the decision to seek counseling is one of many first steps in facilitating positive change in a person's life. I tend to take a client-centered and cognitive-behavioral approach in counseling, while making sure that each session addresses the needs of the client. It's important that sessions are collaborative as well as interactive so that clients can focus on identifying and making progress toward their goals. During our sessions, you will find that identifying best coping strategies, strengthening problem-solving skills, and exploring different perspectives are common themes. In addition to my role at the CMU Counseling Center, I am a child sexual abuse treatment therapist at Listening Ear Crisis Center in Mt. Pleasant. This work has allowed me to gain a strong understanding about trauma as well as best practices for treatment. I earned both my Bachelor of Science in Psychology and Master of Arts in Professional Counseling from Central Michigan University.

Brooke E. Bechtel, MA, LPC, NCC
Student Athlete Dedicated Counselor
As the student-athlete dedicated counselor, my role is to support your mental wellness not only within your sport, but within your life. I will work to create a comfortable and trusting environment where you will feel safe to share your experiences and thoughts with me. I will work to understand your current life position and implement approaches that are meaningful to you. I believe everyone has the power within themselves to make positive changes in their life; my role is to help you draw on your strengths, support your healing and development, and give you tools to handle life's stressors along the way.

I have experience working with: anxiety, trauma, depression, identity concerns, relationships, substance use, and self-harm. I earned my Bachelor of Science Degree and Master of Arts in Professional Counseling Degree from Central Michigan University.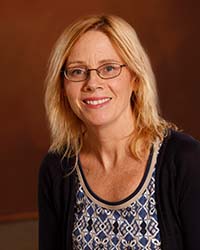 Michelle Bigard, MSW, LMSW

I am honored to meet with you to help you succeed at CMU. I will strive to create an atmosphere where you feel comfortable sharing what is important to you. In the spirit of trust, respect and accountability, we will work together to understand your concerns, foster your well-being, and meet your goals. I believe in your capacity for growth and will draw upon your strengths, values and beliefs to identify helpful strategies to face your challenges.

I have a Master of Social Work degree from Wilfrid Laurier University in Waterloo Ontario, Canada. I specialized in working with trauma issues within the Canadian mental health field prior to coming to the CMU Counseling Center in 2001.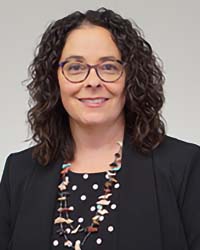 Julie Fortino Shurtliff, MA, LPC
As a counselor, I believe that change happens when people are given the support they need to draw on their own strengths and realize their potential to live fulfilling, happy lives. I understand that our past has influenced our present but it need not dictate our future. Our life experiences, positive or negative, are building blocks for who we are today and can be effective tools in creating who we aspire to be tomorrow. My main focus as a counselor is to create a safe space for you to explore your feelings and create coping skills to face life's challenges. I earned a Bachelor of Arts Degree from Evergreen State College with a major in Latin American History and Spanish Language. I earned a Master of Arts in Professional Counseling from Central Michigan University.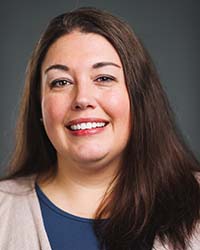 Anna Grajek, MA, LPC
Choosing to pursue counseling can be a big decision. I believe engaging in the counseling process is brave and an opportunity to pursue growth and change. As a counselor, I aim to create a comfortable environment to partner with students in building a therapeutic relationship, trust and engaging in the collaborative counseling process. In sessions you can expect to utilize different approaches to address an individual's concerns, building on their strengths to promote growth and healing. I hope students will gain a better understanding of themselves, their strengths and values as well as resources, strategies and tools that are helpful moving forward. I have had the privilege of working with students in a variety of roles and am passionate about meeting students where they are and approaching the counseling process from a holistic perspective. I am a Licensed Professional Counselor in the state of Michigan. I completed my Bachelor of Science degree in Human Services (Psychology, Social Work, & Substance Abuse Counseling) from Lake Superior State University, Master of Arts in Professional Counseling from Central Michigan University, and a Post-Master's certificate in Sports Counseling from California University of Pennsylvania.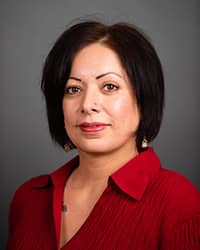 Aileen Guerra-Morales, MA, LPC
Assistant Director for Sexual Aggression Services
Sexual Aggression Dedicated Counselor
As the Sexual Aggression Dedicated Counselor, it is my goal to create a safe and welcoming environment for students to feel comfortable working through healing from trauma. In my years of experience, I have witnessed how trauma can significantly impact an individual's life. Therefore, as a counselor my objective is to help students heal from trauma and guide them to be empowered in their own lives. Additionally, I work on educating students about how trauma affects their mind and body. Together we work on coping strategies to manage/decrease trauma reaction symptoms.

In treatment, I utilize a strengths-based approach, and I also include cognitive behavioral modalities as well as mindfulness-based strategies. I provide individual and group counseling for students impacted by sexual assault, domestic violence, intimate partner violence, stalking, and/or harassment.

I am a Licensed Professional Counselor and a National Board Certified Counselor. I obtained my Master of Arts in Counseling at Central Michigan University and my Bachelor of Science with a major in Psychology from the Pontifical Catholic University of Puerto Rico.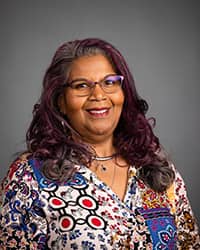 Elizabeth Husbands, MA, LLP, CCTP
Center for Student Inclusion and Diversity Dedicated Counselor
As the dedicated counselor at the Center for Student Inclusion and Diversity, my primary role is to provide direct mental health counseling to students who have been marginalized and are traditionally underserved or underrepresented. I can also provide consultation to the Center for Inclusion and Diversity personnel and create educational programming. For me, working to support and empower students' mental health and wellness within all aspects of their lives is a major goal. I dedicated my professional career to working with underserved, marginalized, and underrepresented populations by developing the tools and skills to provide the best service I possibly can.

I believe counseling is a collaborative process that involves us both. I value the therapeutic relationship and make every effort to understand who you are as an individual and learn about your life experiences. I strive to create a caring, comfortable, and trusting environment where you feel safe to share your story with me. Honest communication is an important part of the counseling process. Together we determine appropriate interventions to aid you in meeting your goals for making therapy a powerful life-changing experience. I look forward to helping you on your journey to wholeness.

I earned my Bachelor of Arts degree in Education, with minors in Psychology, Behavioral Sciences and Reading, from Andrew's University. My Master of Arts in Counseling Psychology, specializing in trauma and childhood disorders was earned at Western Michigan University. Most recently, before joining the counseling staff at CMU, I served families impacted by domestic violence and sexual assault as the Program Manager at RISE Advocacy Inc. I also serve community members who have experienced trauma as a private practice clinician. Serving my community is a strongly held value. I have lived this out in every community in which I have resided by doing things like volunteering and participating in community organizations such as the Mt. Pleasant Human Rights Committee.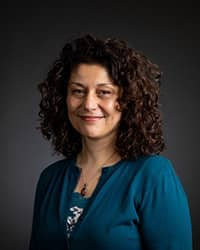 Atefeh E. Jenrow, MA, LPC, LLP, NCC

In the course of my career, I have worked with people including children, adults, and families facing various acute, emerging and/or ongoing mental health challenges. I particularly enjoy working with college students both as newly independent adults and members of the university family facing their own unique trials. I believe in creating a safe and collaborative environment with students on the changes they feel ready to make, focusing on their goals. I have a Bachelor of Science in Psychology from Wayne State University and a Master of Arts in Counseling, specializing in Mental Health Counseling from Oakland University. I have worked with a variety of mental health concerns and have a particular interest in anxiety disorders and trauma. I have also worked as a member of a clinical research team studying schizophrenia.

I help students using a holistic approach considering physical, psychological, and emotional approaches, while working to create a non-judgmental environment. Students can explore their emotional needs by focusing on wellness and strengths, while identifying ongoing challenges that they can continue to address. I feel privileged to be a member of the student's support team by being allowed to assist as they navigate potential career options, mental health concerns and life stages.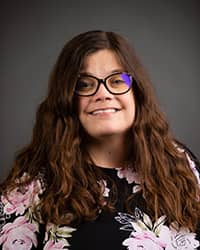 Kate Caszatt, MA, LLC
I have worked several years in higher education in various roles, and have always appreciated and enjoyed working with students during this unique time in their lives. I believe my role as a counselor is to facilitate a safe, empathetic, and welcoming environment for students to explore their emotions and goals. I view counseling as a collaborative process in which the client is empowered to grow and increase their overall wellness. When working with a client, I work to take a holistic approach to facilitate and guide the process. I view my work with students as a privilege and strive to do my best to support them for success as one member of a student's support team. I have my limited license in counseling, working to earn full licensure within the next few years. I have earned a Bachelor of Arts degree in Communication with an Interpersonal Communication concentration and American Sign Language Minor and a Master of Arts in Counseling - Clinical Mental Health from Central Michigan University. In my free time, I enjoy reading, travel, and spending time with my family and friends.


Matt Rupert, MA, LLC
I believe that the first step in helping others is to build and maintain relationships. I strive to offer a judgment-free and safe space where thoughts, emotions, relationships, and situations may be explored openly, honestly, and collaboratively to encourage healing and wellness in all domains of one's life. I am interested in a wide variety of psychological theories; however, my current theoretical orientation is primarily person-centered along with mindfulness-based and cognitive-behavioral-based interventions. I earned my Bachelor of Science degree in psychology with a minor in philosophy in 2016 from Ferris State University and recently graduated from the clinical mental health counseling program with a Master of Arts degree here at Central Michigan University in May of 2022. I currently hold a limited license in counseling in the state of Michigan as of June of 2022 and I plan to become fully licensed within the next few years. Outside of working as a counselor I enjoy coffee, candy, video games, movies, reading, and traveling.

Leah Rutkowski, MA, LPC
As a counselor, I believe we do our best when we learn to love ourselves for who we are and embrace the journey of becoming the best version of ourselves. I will provide a safe non-judgmental space for you to show up authentically. Trust is key in creating a positive relationship and being able to share your own lived experiences while feeling heard and valued is important. Life is filled with challenges, and you can work through them to become stronger than ever. Sometimes it just takes having someone come alongside providing encouragement and practical tools to be able to grow and move forward. Taking care of yourself, embracing wellness, and honoring your journey is the best gift you can give to yourself and allows you to be a wonderful role model for others. You are worth the investment! I earned both my Batcher of Science in Public Health Education and Health Promotion and Master of Arts in Professional Counseling from Central Michigan University. Prior to my role as a counselor in the Counseling Center, I have experience in teaching and community work in public health. Embracing holistic health and wellness to empower others is my passion. I would be honored to work with you as we are on a continuous journey to learn and grow.
Office professionals
​​
Peggy Clerc
Executive Secretary
​I began my career with Central Michigan University in 2007 as an Office Professional in the Physician Assistant Program. I then joined the Counseling Center in 2010 as the Administrative Secretary. I provide assistance and direction to the Counseling Center faculty and staff in the day-to-day operations. I also bring over fifteen years of professional experience in the management of educational and medical office settings.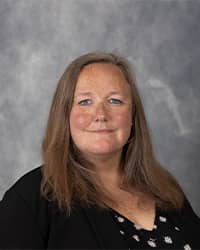 Melissa Schalk, BS
Executive Secretary
I graduated in 2003 from CMU with a Bachelor of Science with a concentration in social work. That same year I started working for Listening Ear. For 16 years I provided care for developmentally disabled individuals while also managing a residential program. I strived in maintaining a safe and loving environment for the individuals that were in our care. In 2019 I started a new career path and joined the Counseling Center as an office professional. In this role I hope to provide a welcoming atmosphere for everyone that enters the center.