Maker Spaces
Audio and Video can be powerful tools for enhancing teaching and learning. The Office of Curriculum & Instructional Support provides access to our suite of Media Maker Spaces to support CMU's educators' effort to produce valuable, high-quality media. These state-of-the-art facilities, located in our Park Library 413 suite, can be booked directly via MS Outlook Calendar* (CMICH Login Required) and utilized any time during regular business hours (Monday – Friday, 8.am. to 5 p.m.). Each space incorporates the familiar Panopto Desktop Recording app, and the in-room guidance provides for a fully self-guided experience. CIS staff can also help during our regular business hours.
Read on to learn more about each of these exciting studios:
Video Maker Space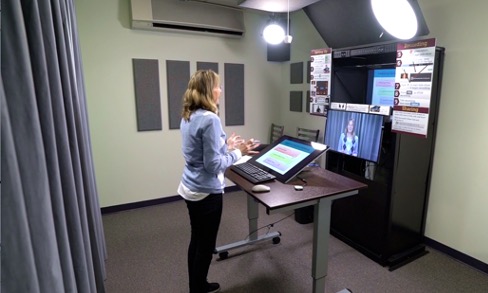 The Video Maker Space, (CMICH Login Required) located in the Northwest corner of the Park 413D Classroom, is well-equipped to allow an individual or multiple presenters the ability to record, upload, and share video lectures for your course. Green-screen keying provides an even more immersive option for content presentation. If you're a first-time user, book extra time to explore all the possibilities.
Audio Maker Space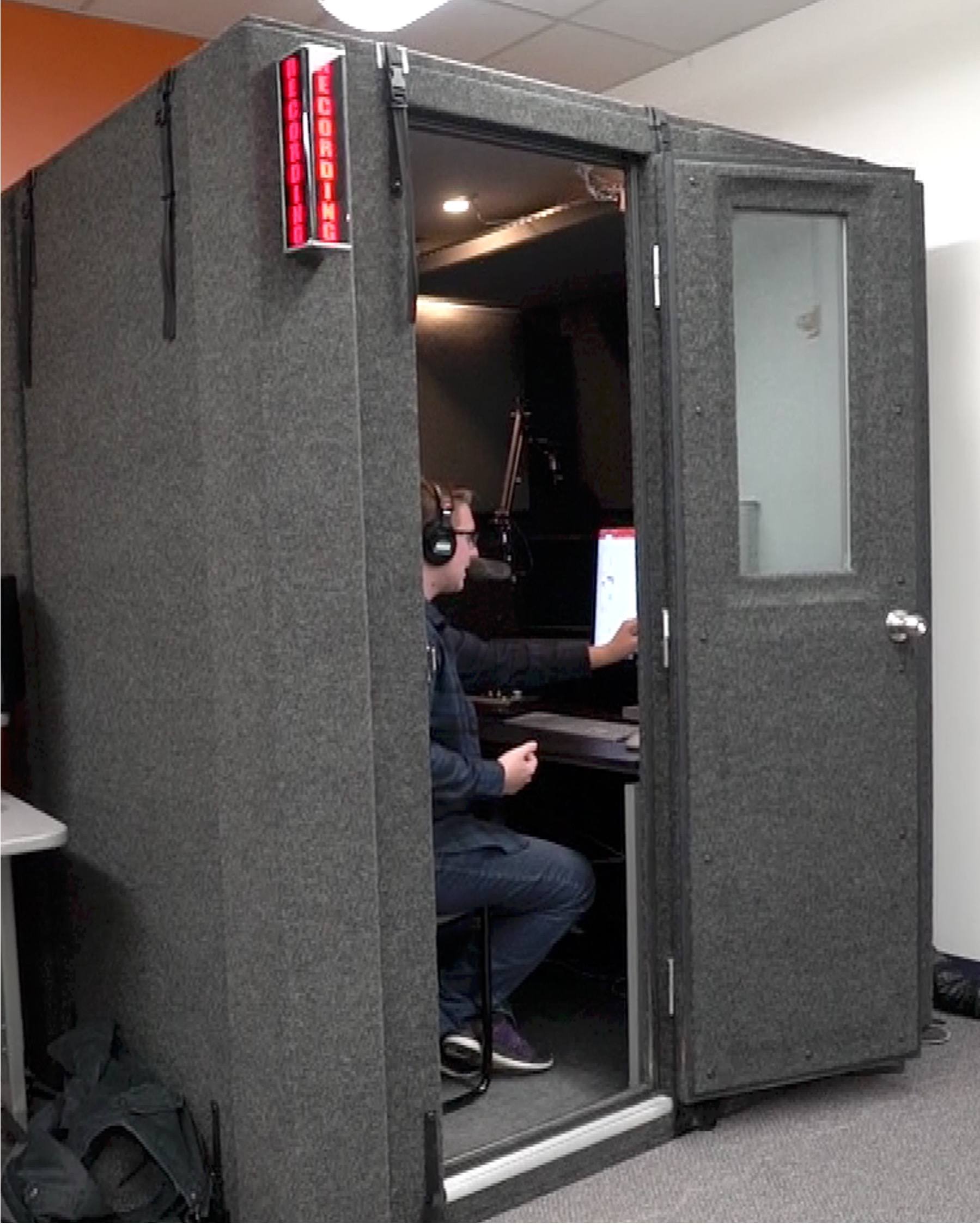 Our Audio Maker Space (CMICH Login Required) in Park 413G, provides a noise-free environment for recording high-quality narrated presentations, software and/or website demonstrations. The broadcast-quality in-booth equipment will result in clear audio, high-resolution video, and an overall product you will love to use in your teaching. If you want to demonstrate software we may not have installed, please contact us in advance to make arrangements.
Lightboard Maker Space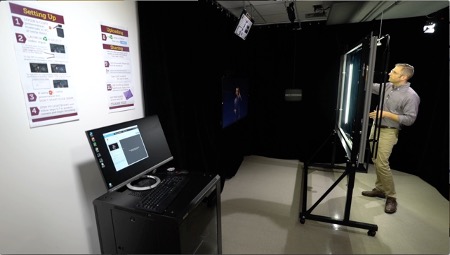 The Lightboard Maker Space (CMICH Login Required) houses a 4ft x 6ft clear lightboard, enabling faculty to easily record whiteboard-style content without turning their back on their audience. The lightboard maker space is in Park Library 413I.1. Adequate space is available to allow an individual or multiple presenters to create content.
Not sure which space to use? Consider making a 'test-drive' appointment during regular CIS hours to explore and get familiar with each space's recording and uploading processes. This guide (CMICH Login Required) walks through the reservation process. CIS staff members are available to assist during regular business hours. Still, have questions? Reach out to us at 989-774-3615 or cis@cmich.edu.
*Not an Outlook user? We can help book space for you; email us to let us know which space you wish to use, when, and for how long.