CMU Excellence in Teaching Award Current Winners
Jodi Brookins Fisher
2023 CMU Excellence in Teaching Award
Jodi Brookins Fisher is a Professor in the School of Health Sciences. Jodi is passionate about what she teaches and has a wealth of experiences that inspire her students. Her priority is to establish a climate of respect, kindness, and decency to each other within each class, as this helps her lay the groundwork of clear and high expectations. Jodi uses a variety of modes, including group work, journaling, self-reflection, case studies, games, guest speakers, and field trips. She especially loves experiences outside of the class that are a win-win for the students and community.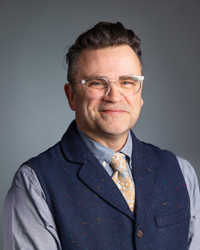 Robert Fanning
2023 CMU Excellence in Teaching Award
Robert Fanning is a Professor of English in the Department of English Language and Literature. Professor Fanning strives to create a tight-knit community in his classroom by providing an environment of deep connection, respect, trust, and empathy among all students. As one student affirmed, "This professor prioritizes a comfortable, safe haven for creativity," and another stated, "He treats every student as if they are the most valuable person in the classroom." Fanning compares his class to "a large boat we're launching out to sea, that we all must launch together, hop in and row, joyfully, in unison, to both appreciate the journey and reach our shared destination."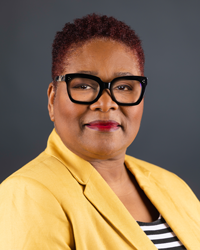 M. Dawn Nelson
2023 CMU Excellence in Teaching Award
Dr. M. Dawn Nelson is a Professor of Audiology within the Department of Communication Sciences & Disorders. Dr. Nelson's teaching is centered on cultivating strong classroom learning communities. She is passionate about building positive relationships with students to successfully lead them toward mastery of the learning content. Dr. Nelson's empathetic and compassionate approach to teaching fosters a supportive learning environment for all students. Dr. Nelson is also known among students and colleagues for providing real-world applications and materials to supplement the course content. Her courses help students develop strong connections between theory and practice.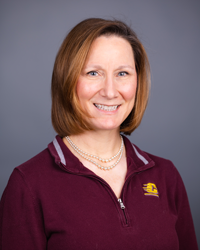 Kirsten E. Nicholson
2023 CMU Excellence in Teaching Award
Dr. Kirsten Nicholson is a Professor of Biology in the College of Science and Engineering. Dr. Nicholson's teaching employs "supported active learning" that asks "students to take control of their education."   Her students speak highly of Dr. Nicholson and her methods. One student offered that her teaching "fosters a sense of respect and belonging in students and encourages the mindset that they are all working toward a common goal." A colleague shared, "she is extremely respectful of students in the classroom, and it shows in their willingness to ask questions and engage in discussion in class."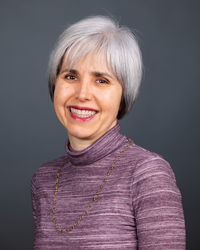 Alejandra Rengifo
2023 Lorrie Ryan Memorial CMU Excellence in Teaching Award
Alejandra Rengifo, a Spanish Professor in the Department of History, World Languages, and Cultures, is invested in building learning communities. Her teaching philosophy centers on creating safe spaces where students "…can identify the common goal of shared learning done through teamwork and social interaction." Students and colleagues affirm her commitment to student success. One student wrote: "I rarely feel as connected with other students … as I do in the classes with this professor." A colleague described her as "…a positive role model … who deeply cares about student learning..." A student agreed: "This instructor is one of the most genuinely caring professors I have ever had."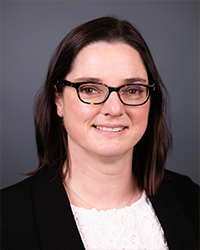 Wendy Robertson
2023 CMU Excellence in Teaching Award
Dr. Wendy Robertson is an Associate Professor of Earth and Atmospheric Sciences in the College of Science and Engineering. She strives to foster a welcoming, respectful, inquisitive, and collaborative classroom community. With her innovative pedagogy, Dr. Robertson pioneers the development and real-world application of simulations and game-based learning to engage and inspire students. As stated by one of her students, "The games made learning fun – I wanted to keep doing it." Dr. Robertson emphasizes applying knowledge and skills to students' future careers through student-directed projects, examples like technical documents, data collection and analysis, making sound recommendations, and proposals for broad audiences.