ID Photo Submission
Submit your Central ID photo today
First review and follow the Central ID photo requirements provided and then click on the Online Photo Submission link below. Sign into Transact eAccounts with your global ID and cmich password, click on profile, click to submit a photo, upload your photo, and submit. One form of government photo ID is required (passport or driver's license).
Central ID photo requirements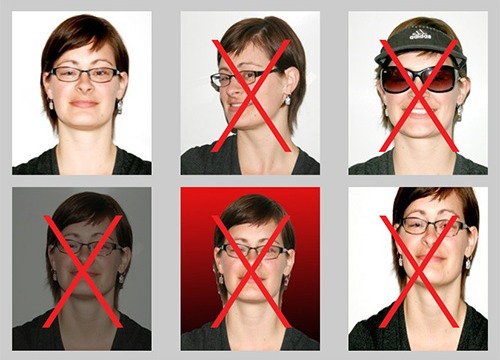 Acceptable
Current color photo in .jpeg format
Photo size ratio 1:1 square, no more than 4 MG
Centered, front view of full face, no head tilt, and horizontal to camera
White or light gray plain non-texture background
Cropped above the head and below shoulders
Proper lighting with no shadows
Eyes open and visible
Straight face or a smile
Wear prescription glasses if you normally do
Head coverings allowed if worn daily for religious purpose (full face must be visible, covering cannot obscure hairline or cast shadows on face
Unacceptable
Wearing a hat, sunglasses, or anything that obscures the face
No shadows, glare, or red eyes
Other visible people or objects in the photo
No props or hand gestures allowed
Inappropriate expressions
Copyright images
No use of social media filters or face filters
The CentralCard Office will review your photo and notify you via your cmich email once approved or denied. Please allow up to 48 hours for processing. We look forward to seeing your smile!
Terms and conditions
The use of any photograph submitted through the Central Michigan University Transact eAccount Online Photo Submission software is for your Central ID. When a photograph is taken for the issuance of a Central ID, the digitized photo will be store electronically for identification and security purposes. In addition, the photo may be used for approved internal college business purposes (e.g. class and academic rosters).