Cultural and Social Programs
We celebrate Indigenous culture
The cultural and social programs offered by our Office of Indigenous Affairs allow our campus and local community to come together to learn about Indigenous culture and history.
The Office of Indigenous Affairs exists in part because of the long-standing relationship that we have with the Saginaw Chippewa Indian Tribe. The Saginaw Chippewa Indian Tribe is an active sponsor of CMU athletics, CMU scholarships, and many cultural-related activities.
View the Saginaw Chippewa Indian Tribe and Central Michigan University Resolution.
Together we
Attract Indigenous students to CMU and help them achieve their educational goals.
Build student leaders through committee work and internship programs.
Serve as a liaison to Michigan's tribal communities to determine their educational needs.
Sponsor programs that provide opportunities for everyone to experience Indigenous cultures through activities, workshops and events.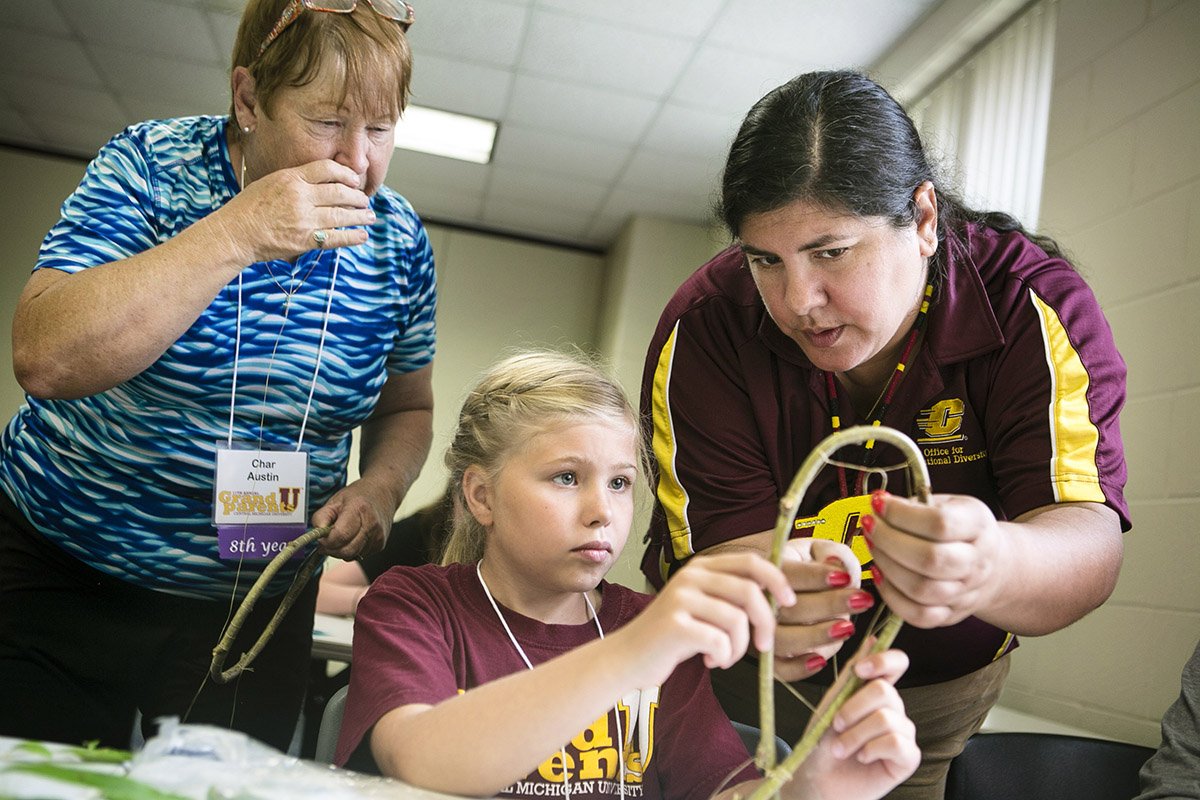 ​Activities include
Organizing cultural events for the CMU community
Maintaining an Indigenous resource collection
Recruiting Indigenous students
Serving as a liaison with tribal communities
Providing support services for any CMU student, but particularly CMU Indigenous students
Programs include
​Annual CMU Celebrating Life Pow wow
Native American Heritage Month Celebration
Film series and speakers
North American Indigenous Summer Enrichment Camp (NAISEC)
The North American Indigenous Student Organization (NAISO)
The Three Fires American Indian Science and Engineering Society (AISES)
Workshops and trainings specializing in Indigenous cultures and issues