Black Faculty and Staff Mentors
Below is a list of current faculty and staff who welcome students to reach out for social, educational, and career mentorship.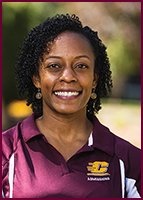 Tierra Barber
Assistant Director
Undergraduate Recruitment
Warriner 102
989-774-3076
barbe3t@cmich.edu
"Tierra Barber is service oriented at heart. She enjoys connecting with and serving her community through education, social justice, health and wellness, and community gardening. Being a yoga and meditation practitioner has helped guide her along her path of authenticity and purpose. Tierra's professional experience includes life skills development and training for students, so her ultimate goal is to help all beings develop into better versions of themselves both personally and professionally." - Kevin William
Jewel Larkins
Assistant Director
Mentoring Initiatives
Bovee UC 112
989-774-2330
cotto1js@cmich.edu
"As a former CMU student-athlete, Jewel understands the life of today's college student. She is passionate about diversity, equity, inclusion, mentorship and helping students reach their full potential. Jewel is also a pleasant, fun-loving, stylish person with a great sense of humor. She is easy to talk to and is always willing to lend an ear when needed." - James Span, Jr.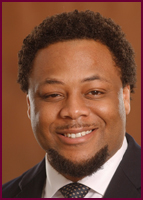 Marceil Davis
Academic Advisor
Advising Student Services
EHS 484
989-774-7506
davis4mj@cmich.edu
"Marceil Davis is an Academic Advisor in the College of Education and Human Services. His role is assisting students in the college to understand the academic requirements of their program, and supporting students as they work towards graduation. Marceil is committed to supporting first generation students, and retention efforts at CMU. His hobbies include sports, music (especially Hip Hop), and supporting social justice. Marceil is a graduate of CMU and has worked at CMU for the past ten years." - Stan Shingles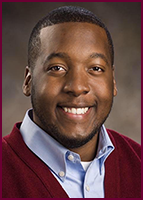 Alfred L. Harper III, M.Ed.
Assistant Director
Multicultural Student Education
Bovee UC 112
989-774-4458
harpe3al@cmich.edu
"Any student who spends time with Alfred quickly figures out he is a hands-on, caring and encouraging mentor. He possesses strong communication skills, a willingness to learn more about students and provide them space to strengthen their leadership skills. His pleasant disposition and smile make him approachable and easy to connect with. Committed to figuratively meeting people where they are, Alfred is a great campus resource for students looking for a mentor." - James Span, Jr.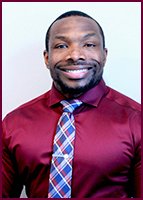 Eltaro Hooper
Civil Rights & Title IX Investigator
Civil Rights and Institutional Equity
Bovee 306
989-774-3253
hoope1e@cmich.edu
"Using a laissez-faire leadership style, Hooper's approach to student engagement is incredible. He is very intentional in his efforts to create a safe, comfortable atmosphere for students; thus, allowing them to receive the best mentor experience possible by being able to confide in a relatable, smiling face. His ultimate goal is always what is in the best interest for the student, and this quickly becomes apparent to students upon meeting him." - James Span, Jr.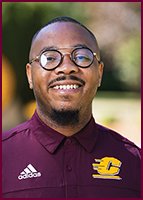 Ezra L. Johnson
Assistant Director
Undergraduate Recruitment
Warriner 102
989-774-3076
barbe3t@cmich.edu
"Ezra L. Johnson is a dynamic and versatile leader with over ten years of experience in management, education, and professional development. A visionary and a Master of Communication with an inspiring ability to connect and positively influence young people. Ezra has had a unique journey filled with obstacles that have turned into his testimony and ability to just be real with people. As a mentor, you can expect a genuine bond that can last a lifetime." - Kevin Williams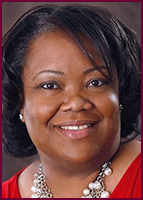 Nikita Murry, Ph.D.
Director
Diversity Education
Warriner 306
989-774-7318
murry1n@cmich.edu
"Dr. Nikita Murry is the Director of Diversity Education in the Office of Institutional Diversity, Equity, and Inclusion. She returns to her CMU roots with diverse experiences in counseling, journalism as well as DEI. Dr. Murray is a compassionate leader who enjoys working with young people and helping to make a difference in their lives. She is a proud member of Delta Sigma Theta Sorority, Inc. and she embodies their ideals of promoting academic excellence and providing assistance to those in need." - Rene Shingles, Ph.D.
If you would like to be added as a Faculty/Staff Resource, please email
mass@cmich.edu
.