Men About Change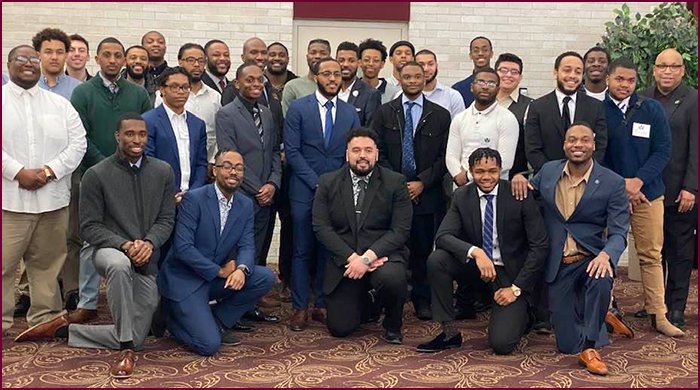 Men About Change is a male mentoring program that was initiated by Multicultural Academic Student Services in the fall of 2007. It serves as a brother-peer program to the Women's Initiative of Strength and Hope mentoring program. This program provides young men at Central Michigan University with the opportunity to enhance their leadership skills as well as obtain professional and academic guidance in order to help them obtain their undergraduate degrees while preparing them to assist other young men to do the same.
Vision
Men About Change is a group of men who have the ability and potential to change their environment. It is a brotherhood of influential leaders who spread hope and transform the culture of CMU's campus and community through involvement and intentional personal development.
Goals and objectives
Increase retention of young men at CMU and ensure that they obtain their undergraduate degree.
Increase civic engagement as well as the effectiveness of male leadership at CMU.
Cultivate a compassionate, progressive, and proactive mentality among young men at CMU.
Prepare young men to be resources to their community.
Participants
This program is open to all. There is no cost to be a part of this initiative. We only require a little of your time and ask that you invest in your own future as well as your peers. Participants of Men About Change will be granted a variety of free opportunities to develop academically, professionally, socially, and culturally.
This program will provide participants with
One-on-one and small group mentoring.
Informational gatherings each month to aid social development.
Free access to conferences.
Provide you with useful information regarding campus and community resources.
Resources that will enhance your cultural understanding of the world.
Meeting times and locations
Mondays at 6 pm
Location: Kulhavi 141
(Meeting times and dates are flexible to change)

Multicultural Academic Student Services
Attn: Jewel Larkins
cotto1js@cmich.edu
Bovee UC 112
989-774-2330