Women's Initiative of Strength and Hope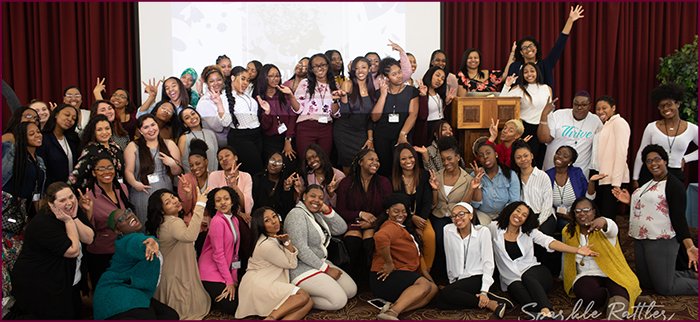 WISH
Multicultural Academic Student Services' Women's Initiative of Strength and Hope (WISH) is a newly created mentoring program for women (both undergraduate and graduate), which serves as a sister peer program to the Men About Change mentoring program.
The purpose of WISH is to provide a support network for all women at Central Michigan University. With the assistance of a peer mentor, both graduate and undergraduate women will develop a relationship with professional women leaders on campus and in the community, gain well-rounded and knowledgeable advice from conference speakers and other programming opportunities, and achieve personal and academic excellence through mentorship, campus involvement, and community service.
Created in the summer and fall of 2010, WISH aims to support women as they enhance their leadership skills through professional, academic and social guidance, and development. WISH offers a select number of Central Michigan University students the opportunity to connect with alumna and community members as well as faculty and staff mentors to assist in their navigation, transition and development from students to leader to professional.
The cornerstones of WISH
Through the cornerstones of mentoring and programming, participants of WISH will be granted a variety of opportunities and experiences to develop academically, professionally, socially, and culturally. More specifically, involvement in WISH will provide participants with the following:
Monthly gatherings to discuss academic & professional development opportunities and other hot topics.
Professional and peer mentoring.
Access to conferences focusing on women's empowerment, growth and development.
Unlimited information and assistance regarding campus and community resources.
Networking opportunities with a diverse population of women leaders.
Resources that will enhance your cultural understanding of others.
Social opportunities with the Men About Change mentoring program.
The goals of the WISH Program
The WISH program will assist with retaining collegiate CMU women at the University.
The WISH mentoring program will enable students to gain co-curricular experience of leadership and character development through the program's focal points of Service/Volunteerism, Social/Recreational, Professional Development and Healthy Living and Lifestyle. These experiences will come from volunteerism and community services, conference attendance, meetings and workshops and professional development opportunities.
Participants have the opportunity to develop mentors with the CMU and Mt. Pleasant communities through various service projects and events. They will also participate in cultural programs which foster positive, nurturing interactions and memorable experiences.
The WISH program provides friendly collegiate bonds and experiences that support women's transitions through CMU and life.
The WISH program serves as a sister-peer mentoring program to Men About Change.
How to get involved
If you wish to get involved with the Women's Initiative of Strength and Hope as a undergraduate or graduate student, faculty, staff or community member, stop by or contact Jewel Cotton at:
Multicultural Academic Student Services
Bovee UC 112
989-774-2330
cotto1js@cmich.edu