Outstanding Efforts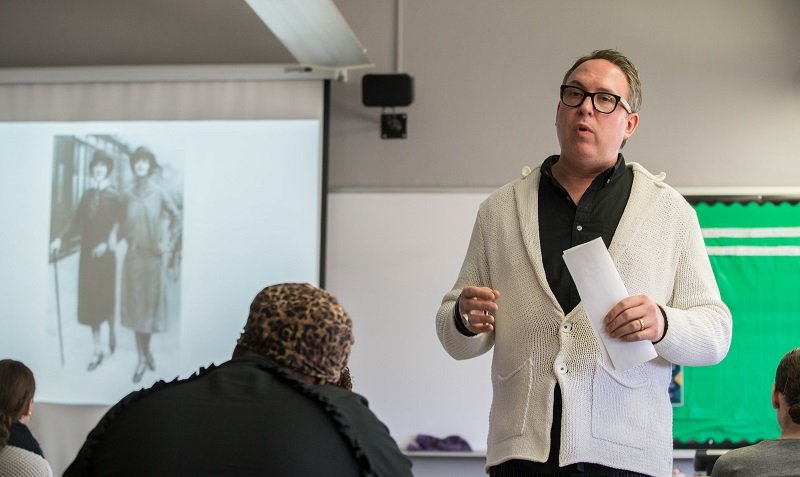 Fashion Merchandising & Design professor and Central Michigan University alumnus Dr. Michael Mamp received the Mid-American Conference (MAC) Outstanding Faculty Award for Student Success. The award recognizes the exceptional efforts of MAC faculty in supporting and encouraging students in and out of the classroom. For more than seven years, Dr. Mamp has inspired CMU students through his dynamic and engaging teaching efforts.
The son of a department store buyer, fashion has always been a part of Dr. Mamp's life. After studying fashion merchandising and design as an undergraduate at CMU, he went on to earn his Master's degree from the University of Nebraska--Lincoln. Dr. Mamp found it imperative to gain real-life experience working in the fashion industry before he began teaching, sharing, "...it adds dimension to my understanding of the industry and how I present that to students." Dr. Mamp worked in the industry for 14 years before earning his Ph.D. and becoming a professor at CMU.
Though he enjoyed working hands-on in the fashion industry, Dr. Mamp's goal was always to share his knowledge and passion as a professor. His innovative courses, such as History of Western Dress, Queer Fashion, and Fashion Fundamentals, continue to challenge and inspire students even in a remote setting. When the opportunity arises, Dr. Mamp encourages his students to gain hands-on experience in the many technology labs available on campus in Wightman Hall, including the new Makerbot 3-D printing lab.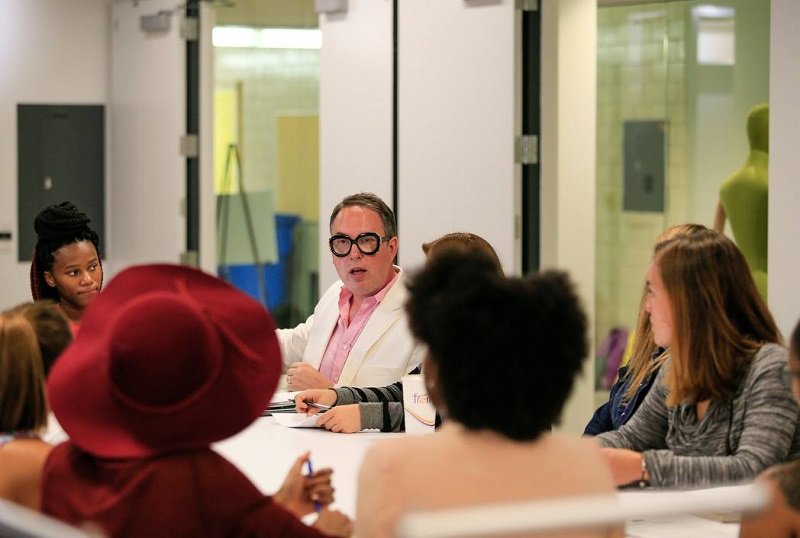 By staying connected to what is happening in the industry, Dr. Mamp can keep the content in his classrooms current, relevant, and applicable, sharing, "it starts with me staying curious and engaged with the industry... which then trickles down to the students through my teaching". To further broaden his students' understanding of course contents, Dr. Mamp often invites industry professionals and CMU alumni to talk to his students and share their knowledge. By engaging his students and helping them grow their networks, Dr. Mamp always prioritizes student success.
Dr. Mamp expresses his gratitude for receiving the MAC Outstanding Faculty Award for Student Success, sharing, "it's nice to be recognized for something that I am very passionate about." Dr. Mamp's passion for fashion and manifest dedication to his students will continue to impact CMU for many years to come.
At CMU, we do creative and real-world results.
Story by ORGS intern Hailey Nelson
June 2021