Program Overview
Gain a deep understanding of health concerns that transcend national boundaries. Embrace cultural differences and the value of cooperative action and solutions. The graduate certificate in international health is for professionals and graduate students who want to gain expertise in international health delivery. This certificate requires two mandatory travel courses with an optional third travel course.
Program Snapshot
Location:
On-Campus, Online
Program Length:
1 year (8-weeks condensed term)
Why This Program & What You'll Learn
Are you interested in a more complete perspective of health delivery systems around the world? Do you want global knowledge that you can apply to your local region and further boost your career? Do you enjoy international travel? If so, this certificate program is right for you.
International travel is a key component of the curriculum. You'll learn about health delivery systems in other countries that may lead to new ideas and strategies you can apply locally. You'll explore the role of cultural differences in health and wellness. Comparative health systems and cross-cultural communication will round out your studies.
Program Highlights
With the international health graduate certificate program, you'll:
Participate in a five-course, 15-credit certificate.
Travel internationally to places like Belize, Switzerland, and other locations to better understand health systems in their countries and global health overall.
Benefit from coursework related to international health systems and services.
Enjoy the convenience of online courses so you can participate from anywhere and learn on your schedule.
Careers & Outcomes
Students can find employment in a variety of health care settings in administrative or management positions.
| Career | Projected Salary |
| --- | --- |
| Nursing Home/Home Health Administrator | $29,430 |
| Health Care Administrator | $101,340 |
| Clinical Coordinator | $51,740 |
| Care Coordinator | $50,904 |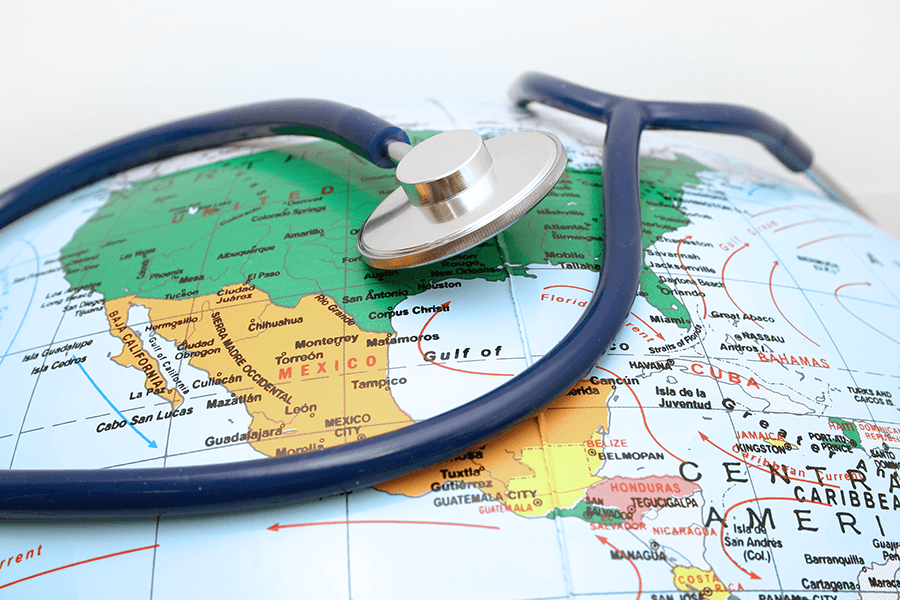 Collegiate Health Administration Preparatory Society
​​The Collegiate Health Administration Preparatory Society (CHAPS) is an organization designed specifically to empower professionals to be effective leaders in health service organizations.