Program Overview
Explore the best ways to nourish the body and in turn help educate others about the health benefits they can expect. With a nutrition minor at Central Michigan University, you'll learn about a healthy diet. You can use this knowledge to complement other majors. These may include athletic training, child development, dietetics, exercise science, public health, and psychology.
Program Snapshot
Program Length:
1-2 years
Why This Program & What You'll Learn
Do you wonder how food affects a healthy lifestyle? If so, a nutrition minor from CMU is an ideal choice. This minor is the perfect accompaniment to majors in health fitness, public health, athletic training, child development and psychology. You'll gain a solid background in nutrition for programs focused on enhancing the well-being of individuals of all ages.
Explore a broad curriculum that takes you through a variety of impactful topics. From infant diets to women's and men's nutrition to geriatrics eating guidelines, you will be immersed in the entire life cycle of nutrition. Plus, you'll discover other relevant dietary topics — food and culture, supplements, eating disorders, obesity — throughout your studies.
Program Highlights
With a nutrition minor from CMU, you'll:
Collaborate with the local communities through participation in student organizations such as Campus Grow and SAND (Student Academy of Nutrition and Dietetics).
Benefit from small classes and hands-on learning.
Develop your unique nutrition philosophy for well-being.
Careers & Outcomes
Graduate with dietary and wellness knowledge you can apply to a number of health, nutrition and wellness professions.
| Career | Projected Salary |
| --- | --- |
| Dietitian | $61,270 |
| Nutritionist | $56,943 |
| Dietetic Technician | $29,610 |
| Dietary Aid | $23,799 |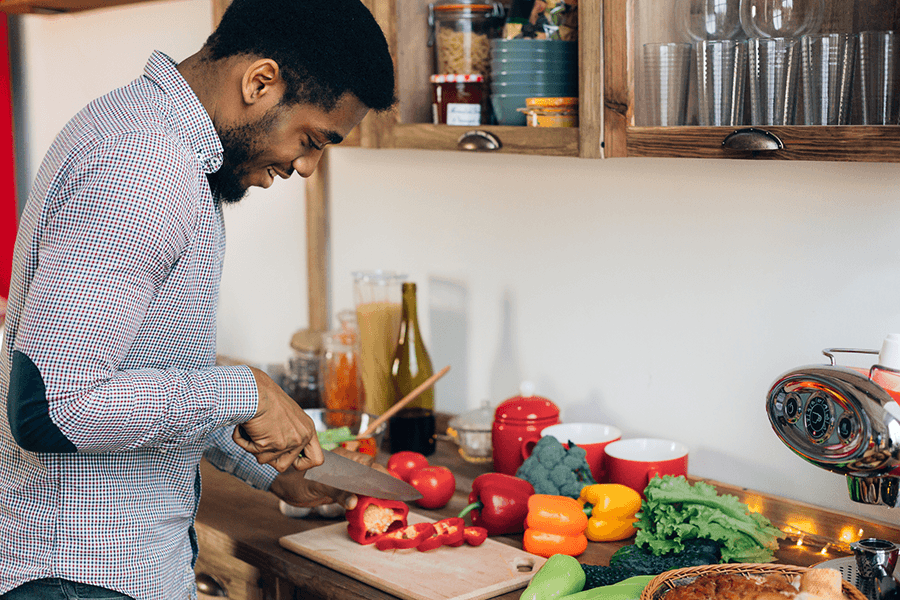 Culinary Nutrition Center
The new professional kitchen serves up hands-on experiences for students at CMU.
Experience Dietetics at CMU
See how CMU provides students with hands-on experiences.