Program Overview
Discover the fascinating world of human behavior. Psychology offers valuable insights into why people do what they do — and helps you understand your own motivations, too. You'll work with world-class faculty in our research labs and focus your studies on the areas of psychology that captivate you.
Program Snapshot
Location:
On-Campus, Online
Why This Program & What You'll Learn
Psychology opens a window to the motivations that drive human behavior. You'll better understand not only your own actions, but those of the people around you and how their actions affect you. You'll build fundamental skills that will enhance your life, both personally and professionally.
Choose a BA or BS, or pair your BS with an MS in experimental psychology and earn two degrees in five years. Our undergraduate program also offers concentrations in business psychology or mental health.
Whichever program you choose, you'll work closely with internationally recognized faculty. You'll also have the chance to conduct hands-on research in one of our five labs that focus on everything from child behavior to Alzheimer's disease.
Program Highlights
As a psychology student at CMU, you can:
Uncover insights into human development, mental health, behavior analysis and other psychological areas.
Gain hands-on research experience in one of our cutting-edge labs, including the Center for Children, Families, and Communities, the Eye Tracking Lab, and the Mr. Science Child Interviewing Laboratory.
Join one of our student organizations, including Psi Chi, the national honor society, the Association for Psychological Science Student Caucus, and the Multicultural Psychology Student Society.
Choose courses in behavior analysis, clinical interviewing, health psychology, psychology and law, psychological testing, sports psychology, and studies in personality.
Earn both a bachelor's and a master's in just five years if you are accepted to our Accelerated Experimental program.
Concentrations
Filter Concentrations by Location:
Business
Examine the psychology behind advertising, hiring, workplace dynamics and more. A concentration in business psychology prepares you for a dynamic career in industrial/organizational psychology, human resources, marketing, consulting and beyond.
Mental Health
Prepare for a fulfilling career helping people live happier lives. This concentration is ideal preparation for case managers, child life specialists, nonprofit managers, grant writers, social workers and more.
Careers & Outcomes
Our psychology graduates can apply their knowledge in almost any field. Many go on to careers as behavioral analysts, or apply their skills in human resources or social services.
| Career | Projected Salary |
| --- | --- |
| College Professor/Instructor | $79,640 |
| Psychologist | $81,040 |
| Policy Analyst | $64,950 |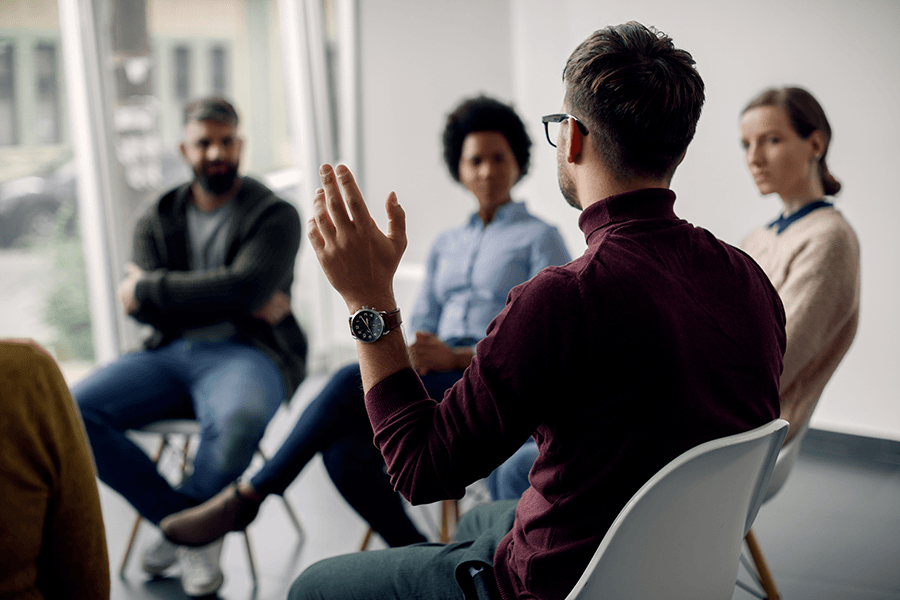 Fighting social media addiction
The number of teens engaged in problematic social media use — such as using social media after bedtime and cyberbullying — is growing, prompting a team of six Central Michigan University students to create an intervention for at-risk adolescents.
Seeking a cure for Alzheimer's
Central Michigan University's Kevin Park, boosted recently by a National Institutes of Health grant anticipated to reach $144,000 over two years, is working with graduate and undergraduate students to develop a new mouse model for testing the disease that will more accurately reflect what happens in humans.