Health Advocate
Central Michigan University faculty and staff members have access to Health Advocate services.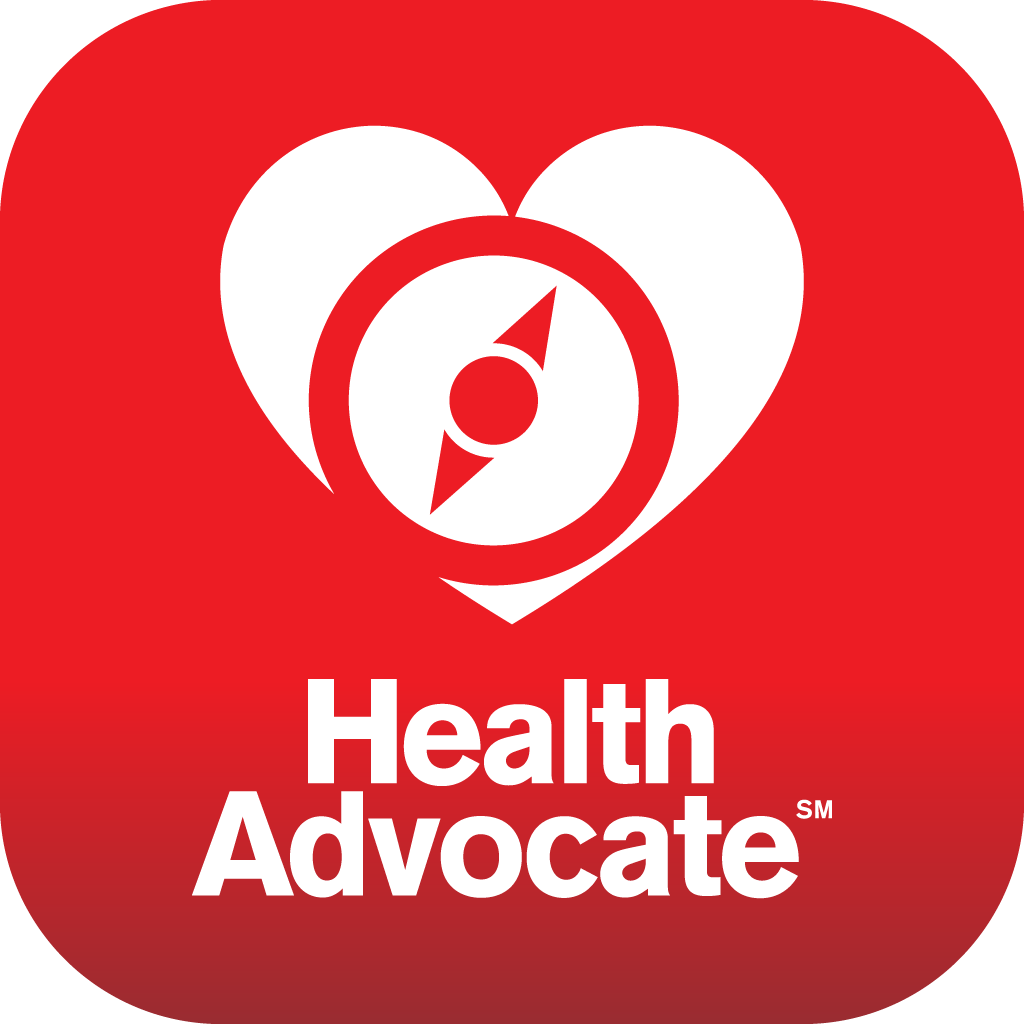 Phone: 866-799-2691
Email: answers@HealthAdvocate.com
Web: HealthAdvocate.com/cmu (single sign-on)
Employee assistance program and work/life support
Available to all employees
Employee assistance program
Support to work through relationship and financial/legal issues, stress, depression, substance abuse. Get practical strategies and work/life resources to make life easier and find balance.
Confidential counseling sessions (6) available in person or virtually (by telephone, chat, text or video)
24-hour Emergency Hotline available to employees, spouses, dependents, parents and parents-in-law
"In-the-moment" support for personal issues, including a professional clinical assessment

Comprehensive national network of more than 62,000 licensed professional counselors
Work/life support
Work/life Specialists can locate resources to help employees with a broad range of work/family issues:
Childcare
Eldercare
Financial issues
Legal concerns
Online and mobile resources
Employees have 24/7 access to a full range of online resources on the web portal and mobile app.
Digital Cognitive Behavior Therapy (dCBT): A proven, technology-driven approach to cognitive behavioral therapy (CBT) that helps users manage problems like stress, anxiety and depression with a focus on current problems rather than issues from the past.
Webinars: A complete library of new and archived webinars on goal setting, budgeting, mindfulness, stress, grief and loss, resilience and more.
Financial: Calculators and other resources focused on issues like budgeting, estate planning, debt management and identity theft.
Financial Fitness Center: Features include a Financial Fitness Checkup, information on savings and investments, and hundreds of interactive tutorials on key financial health topics.
Wellness and wellness coaching
This program is available to all benefit-eligible staff, fixed-term & medical faculty, and post-doctoral research fellows.

Wellness program overview
The CMU Wellness Program through Health Advocate can help you thrive, no matter your health and well-being goals.
Get a snapshot of your health with your Personal Health Profile
Stay accountable to your goals through support from a Wellness Coach
Jump-start healthy changes by joining a challenge
Nourish your body with healthy recipes and meal plans
Become more wellness savvy by participating in workshops
Monitor your progress with Health Advocate trackers
Access the Health Advocate member website or mobile app to participate in wellness challenges and workshops, quickly connect with a Wellness Coach, and explore even more resources to help you focus on your well-being.
Device Integration: The Health Advocate Wellness portal can sync with hundreds of the most popular devices and apps, making it easy for you to participate in challenges and track your progress. Manual tracking is available on the portal and app.
Interactive Challenges: A challenge portal makes it convenient and fun for employees to meet their health goals. Choose challenges that are in line with your goals, track activities and support and motivate your coworkers. Stay active all year with many personal challenges to choose from.
Educational Resources: A wide range of wellness articles and resources are available on the Wellness portal.
Wellness incentive
CMU 2023-2024 Wellness Program Guide (Detailed guide to wellness program and incentives)
Complete your choice of well-being activities to earn points. Earn $100 for every 200 points you earn, up to $400 max for 800 total points. Rewards can be redeemed for gift cards, merchandise and/or debit card. The last day to complete activities for points is June 30, 2024. Points and reward dollars do not roll over so use them by July 31, 2024 or lose them!
Level 1: 200 total points = $100
Level 2: 400 total points = $100
Level 3: 600 total points = $100
Level 4: 800 total points = $100
Rewards are subject to taxation at time of redemption. (Note: this is a change from previous taxation of wellness rewards)
Spouses and dependent children age 18+ can utilize the wellness program features, but are not eligible for the $400 reward.
Wellness coaching
Health Advocate offers unlimited access to highly trained personal Wellness Coaches by telephone, chat, email and secure messaging. Coaches can address topics such as weight loss, tobacco cessation, fitness, nutrition, stress management and heart health, and support members who have diabetes, asthma and other chronic conditions.
Wellness Coaches have the leading credentials in the wellness industry. All Coaches must have a Bachelor's degree in a health-related field and complete a 4-month training period with a senior coach. Certification in tobacco cessation counseling by the American Lung Association is also required along with one additional certification in a relevant specialty (e.g., exercise physiology, nutrition, health education).
Employees can communicate with their Wellness Coach via secure email and chat messaging on both the web portal and app.
Wellness workshops
Features a variety of 6- to 12-week interactive online workshops on topics such as:
Beginner/Advanced Weight Loss
Beginner/Advanced Nutrition
Walking for Fitness
Achieving Financial Wellness
Preventing Heart Disease
Stress Management
Strengthening Your Resilience
Sleep Well, Live Well
Tobacco Cessation
Nutrition support
Tools feature recipes and meal plans that have been evaluated and approved by medical directors and registered dietitians to provide employees with guidance based on their specific needs. Search for recipes based on your health requirements, dietary preferences, eating style and ingredients available.
Engagement 360o
This program is available to all benefit-eligible staff, fixed-term & medical faculty, and post-doctoral research fellows.
A foundation service of Health Advocate, Engagement 360o connects employees and their family members to benefits, services and programs through a single, toll-free number, where a dedicated Health Concierge can help them with their healthcare needs. Experts can help clarify diagnoses and treatment options, locate leading providers, make appointments and resolve time-consuming issues relating to healthcare. Personalized support is available by phone, online and mobile app.
24/7 healthcare help from a dedicated Health Concierge
Explain coverage and coordinate benefits
Identify leading in-network doctors and make appointments
Facilitate required pre-authorizations
Coordinate services related to all aspects of employees' care
Work with providers and insurance companies to research and resolve a wide range of related complex matters, such as insurance claims and medical billing issues
Second opinions
Research and identify top experts and Centers of Excellence across the country for second opinions and facilitate the transfer of medical records, tests and lab results.
Medical decision support
The Health Advocate clinical team will explain diagnoses and treatment options, research and identify the latest, most advanced approaches to care, discuss the cost and quality of medical services to drive more informed decisions, help patients and family members prepare for doctor visits and much more.
Targeted gaps in care coaching
Clinical experts provide personalized coaching, motivating employees to take action to receive important preventive care and engage in improving health.
Health Cost Estimator+
This program is available to all benefit-eligible staff, fixed-term & medical faculty, and post-doctoral research fellows.
Shop for medical procedures and services using the Health Cost Estimator tool online or through the mobile app. Top providers in their specialties are recommended based on quality measurements.
Measurements shared include:
Physicians
Overall Outcome Quality Score - compared to their peers
Top procedures provided
Experience
Network Status
Patient mix - e.g. focus on children
ABMS Board Certification
Patient Satisfaction
Demographic data including education, gender, languages
Cost Effective Score as compared to peers
Cost comparisons for specific procedures
Hospital
Leapfrog Hospital Safety Grade
Patient Satisfaction (HCHAPPS)
Quality Outcomes (CMS)
Enrollment advocate with ALEX
Available to all employees
Not sure what plans are best for you? Contact a Health Advocate for personalized guidance today! Health Advocate experts are available to help you take the guesswork out of choosing what's best for your health, your wallet, and your personal situation.
Health Advocate and ALEX have teamed up to offer you a personalized easy-to-use benefits decision support tool combined with the guidance from an Advocate expert.
Check out this Getting Started Guide!